LEAD REAL ESTATE Co., Ltd.
As a comprehensive urban real estate developer, LEAD REAL ESTATE Co., Ltd. mainly undertakes the following business for properties in Tokyo and Yokohama.
Luxury residential property development, providing properties under the Excellence Series and More Excellence Series brands.

Designer condos development for investors as part of the Excelsior Series branded properties.

Renovation and refurbishment of older commercial and residential properties for marketing and resale.

Planning and development of new commercial properties and residential condominiums.

Property rental and management business.
We partner with famous designers to create the ideal home, striking the perfect balance between functional design and comfort. We satisfy residents and property owners with our high-quality products and services.
Areas of expertise
• Buy, sell and let
• Commercial and residential
• Real estate investment
• Renovation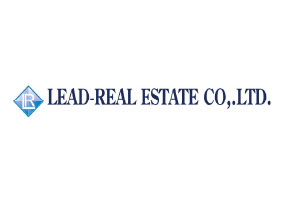 Address
6F, MFPR Shibuya Nanpeidai Bldg.
16-11 Nanpeidai-cho, Shibuya-ku
Tokyo 150-0036, Japan
Contact
Mr Ou, international operations manager