The magazine of the British Chamber of Commerce in Japan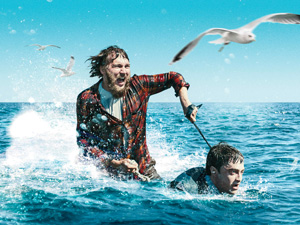 Film
Swiss Army Man
Written and directed by Daniel Kwan and Daniel Scheinert, this comedy–drama tells the story of Hank, a man lost on an island. Just as he is about to kill himself, he sees a body wash up on the shore. The dead body, played by British actor Daniel Radcliffe, appears to possess a variety of strange powers that Hank can use to help him get off the island and make his way back to civilisation.
The film won the Best Director Award in the US Dramatic category at the 2016 Sundance Film Festival.

PHOTO: © 2016 Ironworks Productions, LLC.
Address
Toho Cinemas Chanter
(Among other locations)
Hibiya Chanter, 1-2-2 Yurakucho
Chiyoda-ku, Tokyo
Price
Adults: from ¥1,800
More events