Please note that, due to the rapidly changing COVID-19 coronavirus situation, all events are subject to cancellation or postponement. Please check event/organiser websites for the latest information.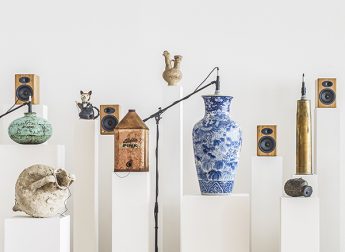 Exhibition
Contemporary Encounters with the Modern Masters
Showcasing contemporary artwork, this exhibition features sound installations from two British artists: Oliver Beer and Susan Philipsz OBE. Best known for capturing sounds from objects and architecture, Beer's original techniques allow for a fresh perspective to listening. Recipient of the 2012 Turner Prize for visual arts, Philipsz uses spaces, narratives and sounds to create interactive installations around the globe.
DEVILS (DETAIL), 2017. © OLIVER BEER. PHOTO BY STEPHEN WHITE. COLLECTION OF MUSEUM VOORLINDEN. IMAGE COURTESY OF THE ARTIST AND GALERIE THADDAEUS ROPAC.
Date
10 August–1 December
Address
Pola Museum of Art
1285 Kozukayama, Sengokuhara, Hakone, Ashigarashimo, Kanagawa 250-0631
More events