BCCJ ACUMEN readers might recall that at the 2021 British Business Awards, Clarence Education Asia (CEA) Group founders Fei-Fei Hu and Ayahi Hu took the title of "Entrepreneurs of the Year". The couple—both committed to developing life-changing schools and places—have appointed an exceptional senior team of British leaders to run their three schools in Tokyo. 
Hannah Goddard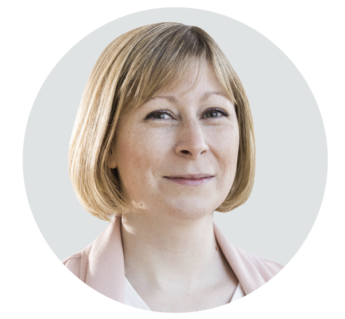 Clarence International School (CIS) is where it all began for the CEA Group. Established in Omote­sando in 2016, the school was created in collaboration with the Royal founding char­ity Children & the Arts—formerly known as The Prince's Foundation for Children and the Ar­ts—established by His Royal Highness The Prince of Wales. CIS welcomes pupils aged 18 months to six years. The school focuses on the arts and its educational ethos is underpinned by the British Early Years Foundation Stage curriculum.
From August the CIS team is delighted to be welcoming Early Years Education specialist Hannah Goddard as the new Head of School. Goddard earned a Master of Arts in Theatre Studies at the University of Glasgow and gained experience in a rural British primary school before deciding to undertake a PGCE in primary education at University College London. She has been a nursery teacher, a special education needs coordinator and a curriculum leader for music.
Hannah said: "I am very excited to be joining Clarence International School. As a team we will be committed to capturing imaginations and inspiring creativity through fun, inventive and exciting learning experiences and nurturing a real love of learning within each child". 
Claire Fletcher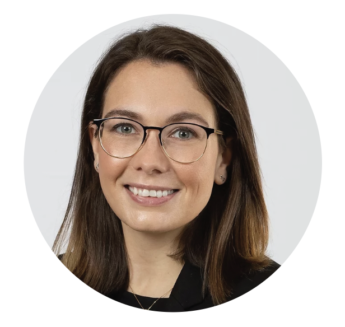 The inimitable founding Head of School at Phoenix House International School, Claire Fletcher, has enjoyed a productive nine months, successfully launching and leading a new British primary school in the heart of the city—just a short walk from the British Embassy Tokyo—in Hanzomon, Chiyoda Ward. Pupils and parents have been impressed by the academic standards and enrichment opportunities on offer—not to mention the opportunity to meet Eddie Redmayne as part of the Queen's Jubilee celebrations in April! The Phoenix House admissions team confirms that they have been busy over the past few months, particularly as Japan's borders begin to relax and more international families are on stand-by to move to Tokyo.
The inaugural Phoenix House school year is culminating in curricular residential trips to CEA Group's North Peak enrichment campus in Hidaka, Hokkaido Prefecture. At the time of writing, the Phoenix House team is taking the school's excellent curriculum on tour, appreciating the great outdoors and giving pupils a little taste of boarding school life with their year groups and teachers. 
For an insight into life at North Peak, as well as all things Phoenix House, follow Claire Fletcher on Instagram: @headofphoenixhouse
Tony Darby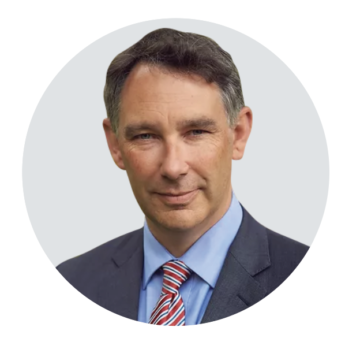 With construction of Rugby School Japan (RSJ) now well under way in Kashiwanoha, Chiba Prefecture, founding Head of School Tony Darby is currently preparing for his arrival in Japan. It will be his first time to set foot in the country, a fact that has recently caught the eye of various media outlets who are keen to chart Darby's once-in-a-lifetime journey! Tony will take the helm at RSJ, which is set to be the first ever British day and boarding school in the greater Tokyo area. The school will open in August 2023 and will be accepting 780 pupils aged 11–18.
After graduating with a degree in Politics and Economics from the University of Durham in 1992, and teaching English for a year in the Czech Republic, Darby spent time as an accountant with PricewaterhouseCoopers in the West Midlands, then completed his PGCE teaching qualification in Business and IT at Staffordshire University. Darby has set up an Entrepreneurs' Club at Rugby School UK, and more recently at St. Edward's Oxford, successfully taking groups through the Chartered Institute for Securities & Investment examination to develop their understanding of financial services and prepare them for a career in the City.
One of his first duties will be to visit North Peak for the Rugby School Japan's Summer programmes. He said: "I am honoured and privileged to become the founding principal of RSJ. During my life as a British boarding school teacher and senior leader, I have witnessed the profound impact that boarding can have on young people. Our specially curated week-long RSJ summer programmes are designed to provide participants with an exciting sneak preview into boarding school life and a taster of the academic and extra-curricular specialisms to be offered at Rugby School Japan".
The RSJ summer programmes will be led by teachers from Rugby School UK and hosted at the North Peak enrichment campus. With a choice between music (week 1, 25–30 July) or art and drama (week 2, 1–6 August), programme participants will be invited to broaden their skills in an immersive learning environment, enjoying country life in Hokkaido. Alongside the main themes, participants will take part in extra-curricular activities such as rugby, horse-riding and archery. CEA have also revealed that a new full-sized rugby pitch is currently under construction at North Peak. 
To stay up to date with the CEA schools, follow them on Instagram, Twitter and Facebook.