Beyond symbolic icons such as limestone castles, centenarian citizens, three-stringed sanshin (musical instrument), and earthen lion dogs perched on tiled rooftops, Japan's southernmost archipelago has a distinct culture rooted in the deep history of the Ryukyu Kingdom. From eating local longevity food to natural indigo dyeing in the mountains, there are many ways visitors can engage with Okinawa's unique cultural heritage.
Explore Ryukyu history at World Heritage Gusuku
On the northern Motobu peninsula, the Nakijin-jo Castle Site is one of the nine Gusuku (castle) Sites and Related Properties of the Kingdom of Ryukyu, collectively designated a Cultural World Heritage Site, representing five hundred years of Ryukyu culture and history. Built in the late 13th century, Nakijin-jo Castle was once the stronghold of Hokuzan, the nation that comprised the region of Northern Okinawa and beyond. After a military campaign finally unified the northern, central and southern kingdoms, the Ryukyu Kingdom was born in 1428. 
Unlike most other castles built with the softer coral-based Ryukyu limestone, Nakijin-jo Castle was constructed with unearthed rocks of grey Ryukyu limestone. The sprawling fortress is also a prime example of nozura-zumi, an ancient construction technique that piles rocks according to their natural shape to build strong undulating walls.
Further south in Uruma, Katsuren-jo Castle Site is another gusuku included in the Cultural World Heritage Site, perched on a limestone hill surrounded by steep cliffs. Katsuren-jo Castle is famous as the castle where the peasant Amawari seized the domain from its original ruler and led it to prosper through overseas trade. For a tantalizing preview of the site and its history, watch a video shot from a bird's eye view and learn more through an interactive virtual tour.
Eat Okinawa's local "longevity food"
Okinawa is one of the world's five "Blue Zones" of longevity, where more than a thousand centenarians live relatively healthy, happy lives amidst peaceful and abundant nature, participate in a lively and supportive community, and eat a healthy diet.
The Okinawan staple is sweet potato, supplemented by green and yellow vegetables, such as goya bitter melon, and various soy products, such as tofu. Fresh fruits also contribute to this traditional low-calorie diet that is dense in vitamins, minerals, and antioxidants.
On the southeast coast of Yanbaru, which was recently designated as part of a Natural World Heritage Site, in Higashi village, a team of local women created the Azalea and Hirugi Longevity Kitchen to provide visitors with healthy bento meal boxes to pack on their outdoor excursions.
Discover traditional Ryukyu arts and crafts
One of the most popular souvenirs from Okinawa is local yachimun pottery. This centuries-old craft that uses clay made from Okinawan soil has been passed down from generation to generation. Nestled within Yomitan village, Yachimun no Sato is a mecca for this timeless craft, with dozens of pottery studios, shops, and three traditional noborigama climbing kilns built on a slope.
For a more traditional shopping experience in a kominka folk house setting, head to Yachimun Café Shisa Garden in the mountains of Motobu. The two-story café serves local treats and sells a range of pottery items, surrounded by about a hundred different yachimun shisa (Ryukyu guardian lion dogs) scattered on the rooftops and in the garden.
Another Okinawan craft that you can experience firsthand is Ryukyu indigo dyeing at Aikaze in the Izumi mountains of Motobu. In this area where the Ryukyu indigo plant has been growing naturally since ancient times, the couple who originally founded Aikaze indigo workshop cultivated the craft of natural fermentation dyeing for some 25 years.
Strum the soothing sound of Okinawa
During your travels, you will no doubt hear the gentle strums of Okinawa's most popular musical instrument, the three-stringed sanshin, accompanied by a soothing voice singing melodic folk songs. A more recent invention is the iconic sanlele, a combination of the ukulele body and the three strings of the sanshin, produced exclusively by Machidaya in Yomitan. Through the Voyapon Store, you can purchase a sanlele or a sanshin directly from Machidaya and have it delivered straight to your home.
Okinawa's deep Ryukyu heritage has left many fascinating artefacts to be discovered and explored, while the archipelago's enduring crafts and contemporary creators invite visitors to fully experience the sights and sounds, tastes and textures of Okinawa's past, present, and future.
This year, the 7th Worldwide Uchinanchu Festival (international gathering of people with ties to Okinawa) will be celebrated in the prefecture.
2022 also marks the 50th anniversary of Okinawa's reversion to Japan after being occupied by the US with special Ryukyu exhibitions held in Tokyo and Kyushu.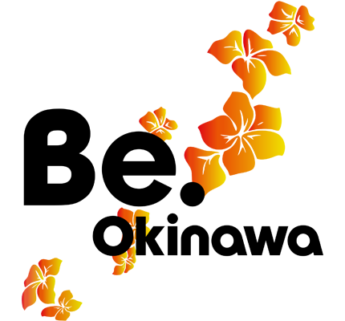 Sponsored by the Okinawa Prefectural Government and the Okinawa Convention & Visitors Bureau