Ascott International Management Japan
The Ascott Limited is a Singapore company that has grown to be one of the leading international serviced residence owner-operators. It has more than 55,000 operating serviced residence units and hotel rooms in key cities of the Americas, Asia-Pacific, Europe, the Middle East and Africa—plus more than 39,000 units under development—for a total of over 94,000 units in 630-plus properties. The company's brands include Ascott, Citadines, Somerset, Quest, The Crest Collection, and lyf. The Ascott portfolio spans more than 160 cities across 30-plus countries.

Ascott, a wholly owned subsidiary of CapitaLand Limited, pioneered Asia-Pacific's first international-class serviced residence with the opening of The Ascott Singapore in 1984. Today, the company boasts a track record of operating award-winning serviced residence brands that spans more than 30 years and enjoys recognition worldwide.
Areas of expertise
Serviced Residence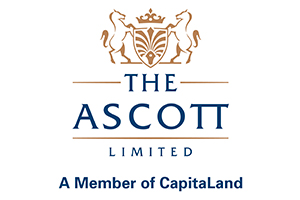 Address
1-9-11 Higashi-azabu
Minato-ku, Tokyo 106-0044
Contact
Jintaro Nakayama, Sales Manager