RGF Professional Recruitment
RGF Professional Recruitment Japan is part of the bilingual recruitment arm of Recruit Group, Asia's largest recruiting and information services company.

By combining the power and infrastructure of the Recruit brand with our wide-ranging international recruiting expertise, we are able to cover all business sectors from a functional perspective, attract the best bilingual Japanese candidates on the market and forge long-lasting relationships with market-leading clients.

Through our wide-ranging resources and dedicated consultants, we want our clients to feel a tangible difference in the level of quality we can deliver compared to our competitors.
Firm specialisation
• Enterprise technology
• Consumer technology
• Consulting and professional services
• Financial services
• Healthcare and lifescience
• B2C
• Sales and marketing
• Industrial and manufacturing
• Energy and infrastructure
• Robotics
• F&A
• HR and GA
• Legal, compliance and risk
• Supply chain and procurement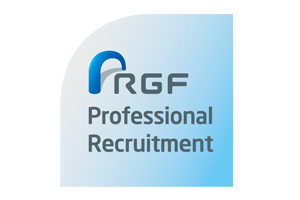 Address
6th Floor ThinkPark Tower
2-1-1 Osaki, Shinagawa-ku
Tokyo 141-6006
Contact
Benjamin Cordier, managing director