When I met Varun Chandra, the managing partner of British strategic advisory firm, Hakluyt, at the company's townhouse in Mayfair, west London, I did so out of courtesy to a mutual friend, rather than because I was looking for a job. I had been in the British Army for nearly 16 years, was about to be promoted to lieutenant colonel, and stood a good chance of commanding the first battalion of my regiment, the Grenadier Guards, in two years' time. Most importantly, I loved my job.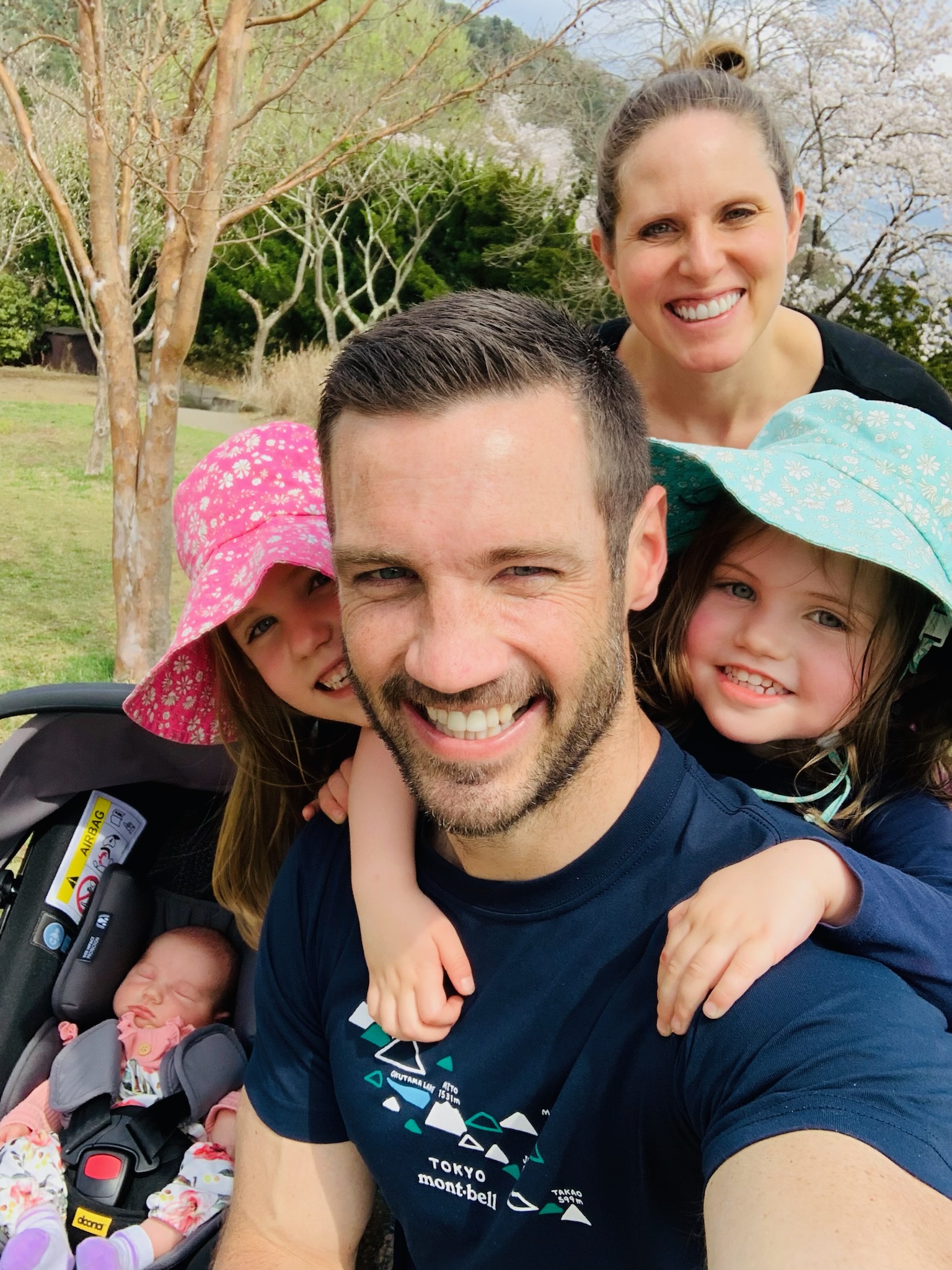 Tokyo dream
As Varun described Hakluyt's business model—advising senior commercial decision-makers based on human insights—I instinctively understood it. At that point in my career I had seen the geopolitical tide change according to what a handful of people were thinking and feeling, and could thus recognise the intrinsic commercial value of understanding the motivations and intentions of key stakeholders. I also smiled when Varun mentioned Hakluyt had an office in Tokyo. I had tried in vain to get posted to the Defence section in the British Embassy Tokyo during the 2019 Rugby World Cup and the Tokyo 2020 Olympic and Paralympic Games.
So I was encouraged to meet half a dozen or so more people at Hakluyt and everyone I met, I liked, and wanted to get to know better. One thing led to another and some months later I was offered a job in Tokyo.
Family duties
My wife Dori was not sure about it. She knew how much the Army meant to me and was not convinced I could find satisfaction doing anything else. I had been lucky (in the eyes of a soldier, at least) to serve on 10 operational tours, each lasting between four and seven months, and had experienced the acute highs and devastating lows of war. In many ways, my life had been defined by those experiences, and Dori had been with me every step of the way. As such, we had been through a lot as a couple, and more recently as parents, and to some extent felt that we were in too deep to walk away; in fact, we had difficulty even imagining an alternative, civilian existence.
This was partly because we had figured out a way to make our family life work around the peculiarities of the Army. We lived in our own house in Herefordshire and I weekly commuted (a common practice in the armed services) to wherever I was posted. It made good sense given my job changed regularly (every two years at the most) and I was overseas so often. We were into a rhythm and routine, and we were happy. We also knew that after a period of near constant operations, I was likely to be based in the UK for the next few years.
But when we weighed everything up, we realised that the opportunity to move to Tokyo with our two daughters, Seraphina (then four) and Freya (then two), and our golden retriever Jessie, was simply too good to turn down.
I had lots of leave stacked up in the Army so was able to step down in August 2020 without needing to serve any of the usual 12 month notice period. I started at Hakluyt in London a few weeks later and we waited for our visas to be approved. In retrospect, we were incredibly lucky; Japan opened its borders ever so briefly and we flew to Tokyo on 8 December 2020.
Big arrival 
We began a two-week quarantine period in a small, serviced apartment in Omotesando. Unlike subsequent quarantine restrictions, we were able to have food delivered and get some air in the courtyard outside our patio windows. The time passed quickly enough, and we were free by Christmas Day. As we wandered around Tokyo that December, we were struck by the calmness and peacefulness of the city. Night-time was somehow quieter than our rural idyll in England, and we found there was a serenity about the city that we had not experienced anywhere else. 
Seraphina started at the British School in Tokyo in January last year and we enrolled Freya in a Japanese nursery. Before long we found a home in Tomigaya, Shibuya, that would accept big dogs, paving the way for Jessie to join us later in the year once the summer heat had passed. In the interim, we sought adventure. 
We went to Hakuba, Ishigaki, the Izu Peninsula, Kamakura, Hokkaido on the ferry, Nikko, back to Ishigaki, back to Hakuba twice more, and to glorious Yokohama. On 1 April this year our third daughter, Viola Maisie Tiernan, was born. We hope she grows up to be as excited as we are that she has born in Tokyo on both her British and American passports (Dori is from Minnesota).
From my point of view, if Hakluyt had offered me a job in London, I don't think I would have taken it. I would have been surrounded by the Guards and friends still serving, and I suspect I would have been constantly looking over my shoulder wondering if I had made the right decision. Instead, I thought the sensory overload that goes with becoming a civilian in Tokyo would expedite the transition out of military life, and that instinct has been vindicated. It is so different here in so many ways that my old life feels very distant.
Differences
However, there are elements of Japanese culture, and particularly business culture, that are familiar to me from my time in the Army.
The tidiness and orderliness of the streets in Japan is akin to many military bases on which I have lived and served. The bureaucracy of acquiring a driving licence or re-entering Haneda post-Omicron is strikingly similar, respectively, to document checks upon arriving at a new Army posting or flying anywhere with the RAF. 
The paying of compliments in the military and in Japanese culture, where the same military salute or the same formal Japanese greeting can be delivered in subtle ways to convey varying respect, is another similarity. Military staff meetings and Japanese business meetings also follow the same form, with the senior person sitting in a particular place and always having the last word. And of course in both cultures being on time means being in place at least five minutes before.
There is so much that is good about these cultures. It is why Japan is such a well-run country and why the British Army (with some help from the Royal Marines) was the only organisation that could rescue the London 2012 Olympics when civilian planning went awry.
But there are drawbacks too. Decision-making can be slow, senior people don't always deserve to be at the top of the hierarchy, and there is often a bias in favour of traditionalism and convention. And in both women are underrepresented, especially in senior roles.
Nonetheless, I sense Japan is taking steps to address these issues, and perhaps there is a role for those of us working in British businesses to help along the way.
Overall, we are very happy in Japan and feel privileged to live here. We are most excited by what this amazing country and wonderful city are offering, and will continue to offer, our daughters—a richness of language, culture and adventure that is very hard to beat. 
---