Horizon Japan International School
Located in beautiful Yokohama, Horizon Japan International School (HJIS) has served the educational needs of diverse families since 2003. HJIS is an authorised International Baccalaureate (IB) World School, andour curriculum instills international-mindedness and explores global issues. HJIS is fully accredited by two of the world's leading accreditation organisations: the Council of International Schools (CIS) in Europe and the Western Association of Schools and Colleges (WASC) in the United States. These accreditations are evidence of our commitment to academic excellence and lifelong learning.

Our teachers pride themselves in their overall approach to facilitating and promoting our students' varied learning styles and needs, including academic, physical and social development. HJIS students place at excellent international universities and are empowered to become the accountable, creative, self-aware and productive global citizens of tomorrow.
Areas of expertise
• An IB World School
• Jointly accredited by the CIS and WASC
• Balanced, challenging and rigorous academic programme
• Modern classrooms (integration of iPads, laptops, 3D printers, StarBoards and more)
• Wide variety of after school programmes: (science, technology, robotics, 3D printing,
Minecraft, programming)
• Multicultural environment of over 430 students from 40+ countries
• Comprehensive college counselling program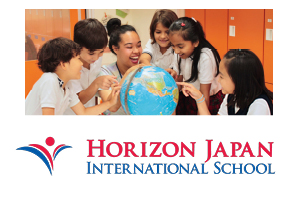 Address
1-24 Onocho, Kanagawa-ku, Yokohama 221-0055