Over the past two years, the Covid-19 pandemic has drastically shaped the way we live our lives, particularly when it comes to work-life and style. It has increased demand for digital technologies and software, remote work has become the norm, and the expectations of candidates have changed. It seems like this new landscape is here to stay. As a country that is renowned for tough workplaces, a specific work culture and long working hours, how has Japan adapted to this drastic shift in work style?
BCCJ ACUMEN spoke with Jeremy Sampson, managing director of Robert Walters Japan—a leading recruitment agency that specialises in permanent and contract recruitment solutions across all industries and sectors—to discuss the  post-pandemic recruitment landscape, how Japanese companies should be adapting to fit the "new normal" and the future of the hiring market in Japan.
Finding balance
One of the most notable changes in the recruitment industry brought about by the pandemic is the shift in priorities and expectations among professionals. Globally there has been more importance placed on work-life balance, and the need for a fulfilling and satisfying role.
Sampson explained: "What we are seeing is a shift in focus towards work-life balance and fulfilling work. In our annual Salary Survey, we ask professionals what they value most in an employer. For 2022, the top values were challenging and interesting work, inspiring colleagues and company culture, and work flexibility". 
Sampson noted that the change in candidate expectations has resulted in an increasing number of professionals making the decision to move from larger companies to smaller, lesser-known organisations. Why? Sampson explained that the desire for gratifying work, inspiring colleagues and good company culture is now more important. There's also more emphasis on the values that an organisation aligns with, particularly among the younger generation. "Employees care more about what a potential employer is doing in terms of equality, diversity and inclusion (ED&I), environmental sustainability, and corporate social responsibility", he noted. 
"Traditional benefits, high salaries and brand power are no longer a guarantee to attract potential candidates. Companies will need to re-examine how they articulate their employee value proposition (EVP) and whether this resonates with potential candidates. It is truly a candidate's market and professionals with specialised, technical skills are in high demand across all industries and sectors.
"Much has changed because of Covid-19, and it is timely for organisations to reflect and refresh their values, mission, and vision to fit in today's context".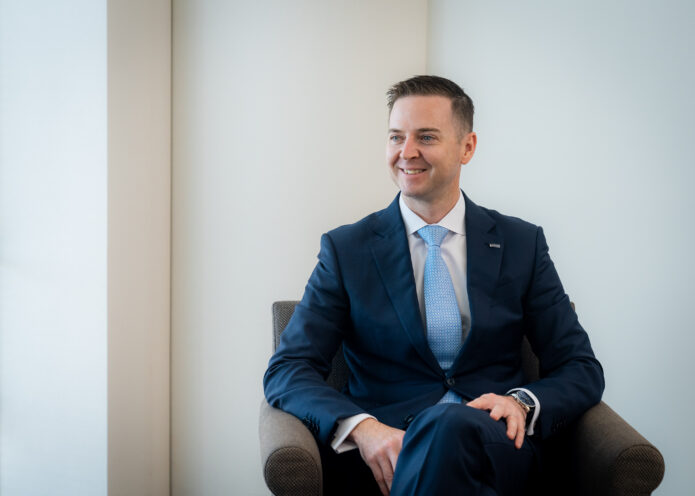 Hybrid challenge
While Sampson expressed that companies all over the world adapted rapidly to the challenges presented by the Covid-19 pandemic, there are still some factors of hybrid or remote work that prove difficult. Employee engagement and corporate culture, collaboration and teamwork, communication and connection, and onboarding processes all suffered when the world went digital. "When it comes to hybrid or remote working, one size does not fit all, so company systems and policies must be agile enough to adapt. New working methods should be tested, measured and refined on an ongoing basis. Employers can analyse data to gauge usage and outputs as well as seek, listen and respond to employee feedback for a hybrid working model that best suits business needs". 
However, Sampson noted that while these challenges remain, Japan has "done surprisingly well" for a country that is known for being hesitant to change. He explained that Japan has proved it has the ability to smoothly operate in a virtual workspace and believes that it has changed the way candidates in Japan think about their work style, placing a huge importance on flex-time. 
"When we ran a survey at the beginning of the pandemic, 83 percent of employees said that their company adopted flexible work arrangements. It's safe to say that work style flexibility is here to stay even when the pandemic ends as most professionals nowadays don't view it as a benefit, but rather a must. The bottom line is that if you're an employer and you're not offering flexibility, you will lose out on candidates to other organisations that can offer it". 
This presents the question of how Japanese companies can ensure they are doing all they can to attract the right talent. Sampson explained that it is crucial that employers focus on their EVP—the balance of providing benefits and rewards to employees in return for their work—and communicate what the company and the role can offer beyond a competitive salary. 
Sampson spoke from experience, saying, "One of the first questions we receive from a candidate is whether a company offers flexibility or remote work, so it's always a good idea to be clear and transparent about your company's work arrangements. As previously mentioned, values, mission and vision matter more than ever—ensuring that you are effectively conveying your long-term business vision as well as company culture will help prospective employees understand better."
Hiring in Japan, which has typically been a candidate-short market, has also changed. The acceleration of hiring processes has been a positive result of remote interviews, with Sampson noting that it is expected to continue well into the post-pandemic future. "Companies have figured out that good candidates won't stay on the market for long and it is really up to them to streamline their hiring strategies and act quickly when they find the right person". 
On the other side
After the pandemic began in 2020, Japan's borders have been completely shut off to tourists, and while Japanese nationals and existing foreign residents are allowed to leave and return with relative ease, these strict rules present obvious challenges when it comes to international hires. Up until recently, companies and candidates were unable to apply for new working visas, limiting the ability to recruit talent from abroad. Many companies in Japan are looking to attain global talent with specialised skills, and Sampson spoke from personal experience. 
"At Robert Walters, half of our workforce are non-Japanese and we also recruit talent from abroad, so we've experienced the direct impact of border closures first-hand as well. With such a limited domestic talent pool, it will come as a great relief for many companies in Japan to be able to tap into a broader talent pool, particularly for areas where there is an acute shortage of skills", said Sampson.  
While the pandemic is far from being over, and there are sure to be more challenges ahead, companies in Japan must continue to adapt, understand, and provide for the candidate-centric hiring market.