Please note that, due to the rapidly changing COVID-19 coronavirus situation, all events are subject to cancellation or postponement. Please check event/organiser websites for the latest information.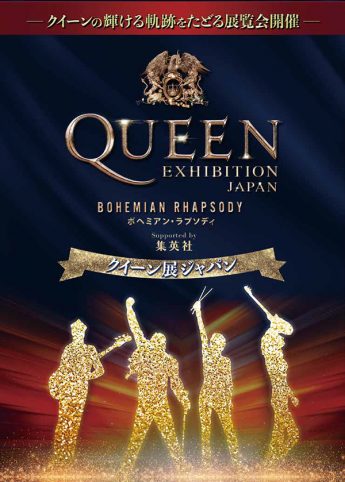 Exhibition
Queen Exhibition: Bohemian Rhapsody
Celebrate Queen's love affair with Japan and the special bond that has existed between Japanese fans and the legendary band since their arrival in Tokyo in April 1975. Rare and previously unseen historical items—including 11 original costumes shipped from Europe and a collection of never-before-seen photographs from the Shinko Music Publishing archive—will be on display.
City
Yokohama / Osaka / Nagoya
Address
Yokohama: Until 22 March, Asobuild
Osaka: 25 March–6 April, Osaka Takashimaya S.C.
Nagoya: 18 April–10 May, Nagoya Matsuzakaya
Price
¥1,800 (¥1,700 advance) | ¥1,400 (students, ¥1,300 advance)
More events