Please note that, due to the rapidly changing COVID-19 coronavirus situation, all events are subject to cancellation or postponement. Please check event/organiser websites for the latest information.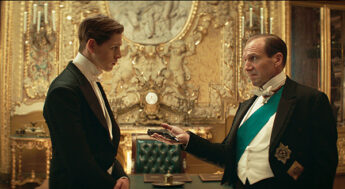 Movie
The King's Man
This prequel to the hit film Kingsman: The Secret Service, by English director Matthew Vaughn, who co-wrote the screenplay, is set in the early 20th century and depicts how the suave Kingsman agency was formed. Starring British actors Ralph Fiennes, Aaron Taylor-Johnson and Gemma Arterton.
© 2020 20th Century Studios. All Rights Reserved.
More events