Akamonkai Japanese Language School
Akamonkai was established in 1985 near the Akamon red gate of the University of Tokyo. We have been an accredited, incorporated educational institution since 2005. To date, we have educated over 20,000 graduates from 80 countries. After graduation, our students play an active role around the world, including Japan and their home countries.

Since classes are carefully organised according to skill level, students can study in classes suitable for each student's Japanese level and learning speed. Students are taught by teachers with extensive experience in Japanese language education and with various backgrounds.

Specialised staff who can speak Chinese, Vietnamese, Korean, Mongolian, English, and Japanese are always available to provide guidance on life in Japan and career options.
Areas of expertise
• General Course (6 months–2 years)
• University Preparatory Curriculum (1.5 years–2 years)
• Business Employment Class (6 months–1 year)
• Internship & Job-support Class (6 months)
• Short-term Course (3 months)
• Special Short Programs (Based on requests)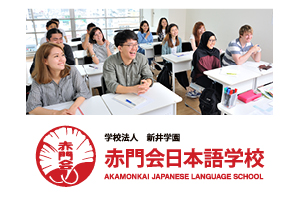 Address
6-39-12 Higashi Nippori, Arakawa-ku
Tokyo 116-0014
Contact
Chihiro Suzuki, Marketing Department