Chiyoda International School Tokyo
Under the guidance of Musashino University, Chiyoda International School Tokyo (CHIST) opened its elementary school in April 2018. The middle and high schools opened in April 2019 and became an International Baccalaureate (IB) Diploma Programme school in 2020. CHIST is also an IB Primary Years and Middle Years Programmes candidate school.

The advantage of being a new school means we offer a fresh, energetic approach to education, which makes us the fi rst choice for parents.

CHIST educates and empowers its students from Grades 1–12.
Areas of expertise
• Located in the heart of Tokyo
• Safe learning environment
• Enquiry-based learning
• Brand-new facility
• Information and communication technology-embedded curricula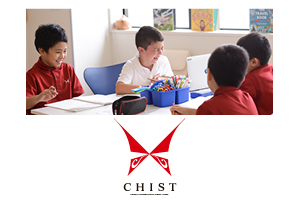 Address
11 Yonban-cho, Chiyoda-ku, Tokyo 102-0081