Laurus International School of Science
Laurus International School of Science gives students the opportunity to think scientifically and to acquire critical thinking and problem-solving skills. Our mission is to create future innovators to change the world for the better.
—Mami Hioki, head of school

Laurus International School of Science began as an English language school in 2001. Since then, we have expanded to include six established preschools and kindergartens in the Tokyo–Kanagawa area, and in 2016 opened the Laurus International School of Science primary school.

Laurus International School of Science is the only international science primary school in Japan with a focus on STEM (science, technology, engineering and mathematics).

Our original STEM education curriculum gives students opportunities to think scientifically and nurtures their problem-solving skills as they are guided through exciting experiment-based educational experiences by our highly qualified educators. We provide students with numerous opportunities to use cutting-edge technologies, such as 3D printers, robots and drones, as well as virtual- and augmented-reality devices. This also attracts the attention of future-minded parents. Laurus is an accredited, Cambridge-assessed international school, and our educational programme follows international standards.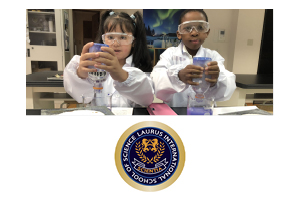 Address
FBR Mita Bldg. 4-1-27 Mita, Minato-ku, Tokyo 108-0073