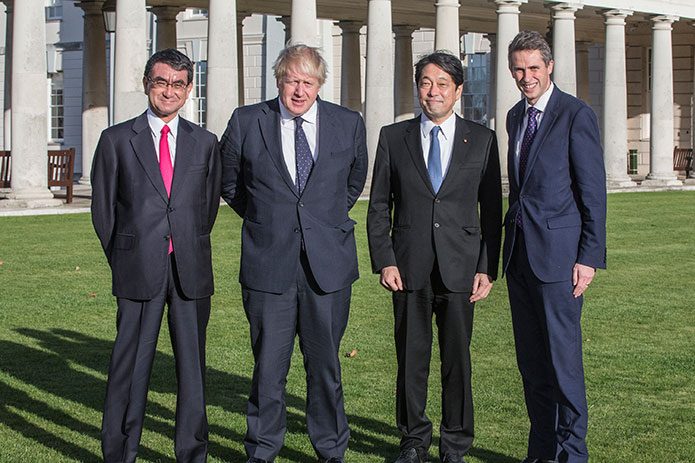 The UK and Japan have agreed a three-year defence cooperation plan, the Foreign & Commonwealth Office and British Ministry of Defence announced on 14 December.
The agreement follows the "two plus two" talks between the countries' respective foreign and defence ministers and will see some 45 British Army personnel train with Japanese soldiers this year and visits by HMS Sutherland and HMS Argyll. This delivers on the commit­ment made by Prime Ministers Theresa May and Shinzo Abe in Japan last August.
The meeting took place at Greenwich Naval College in London.