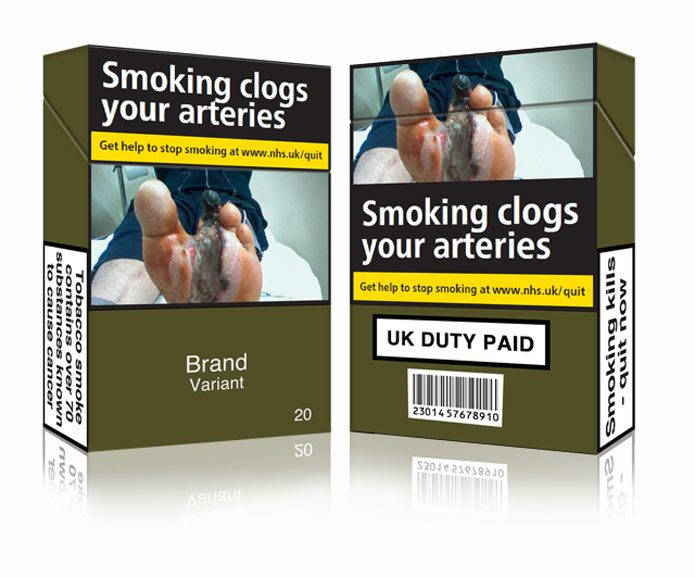 The UK Supreme Court has refused the tobacco industry permission to appeal against new laws requiring standardised packaging for all cigarettes, The Guardian reported on 11 April.
Firms including British American Tobacco and Japan Tobacco International claimed the law infringes their human and intellectual property rights.
The new packaging will remain the same shape, size and colour with two thirds of the front and back surfaces covered in health warning images with warnings written on the sides.