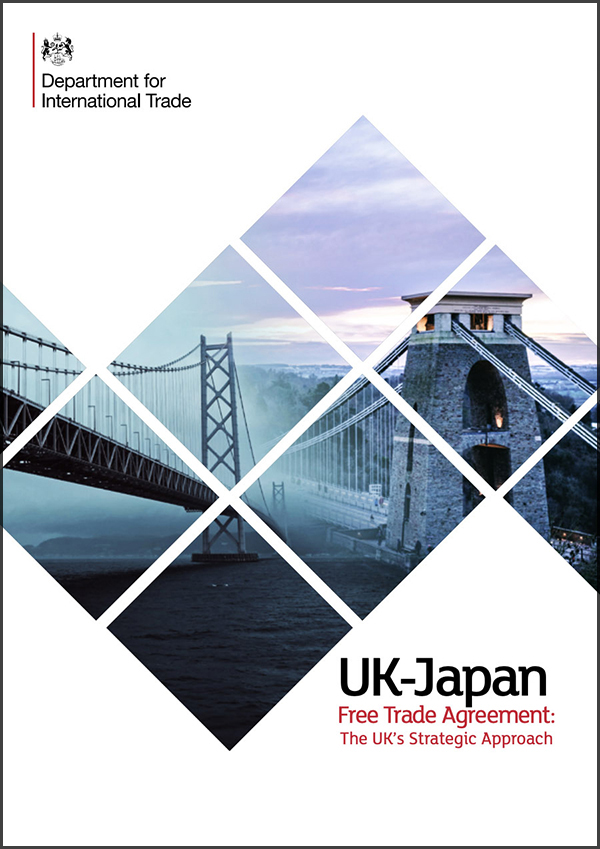 Michito Tsuruoka, an associate professor at Keio University, argued in The Diplomat on 2 April that, while Japan and the UK are well placed to pursue a bilateral deal that is more ambitious than the Japan–EU Economic Partnership Agreement (EPA), the direction and para­meters of the bilateral negotiations will be affected by the state of the EU–UK free trade agreement (FTA) delibera­tions, including the length of the transition period. Here are some highlights:
Tokyo has two goals: to protect the interests of Japanese firms operating in the UK, and to avoid a no-FTA end of the transition period.
Until then, the Japan–EU EPA remains applicable to the UK, but it will end with the termination of the transition period. Unless there is a bilateral Japan–UK deal in place, trade between the two countries will be on the World Trade Organization's terms, causing trade disruptions.
As for the Japan–UK FTA, there is a trade-off between:
The need to ensure damage limitation and to replace

the Japan–EU EPA on time

The desire to be more ambitious, aiming to

conclude the most advanced FTA in the world—

something which could set a new standard for other

developed economies.
Tokyo and London might need to lower their sights and focus on settling immediate problems, an idea supported by many in the business communities of both countries.
They are also perfectly placed to envision a new model of economic partner­ship between mature and advanced economies, covering not just trade in goods, but also invest­ment, services, e-commerce and new technologies such as artificial intelligence, Big Data and biotechnology.