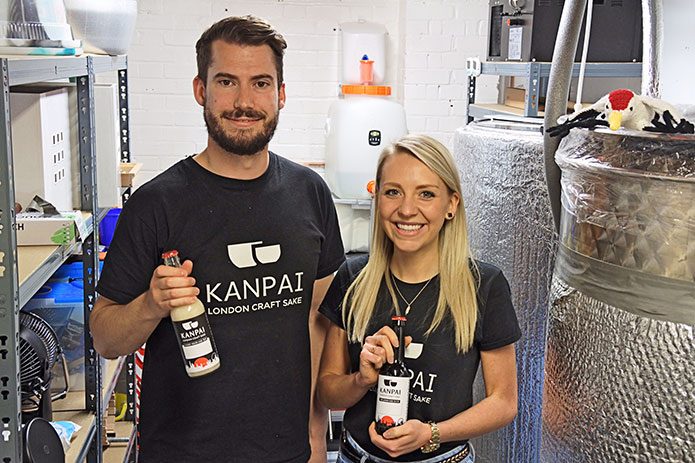 London's first sake brewery, named Kanpai, has opened in Peckham, the Southwark News reported on 27 May.
The brewery is run by Lucy Holmes and Tom Wilson, who both still work full time and make the sake during evenings and weekends.
The first batch will be launched at Selfridges in June, and local pubs and restaurants have expressed an interest in stocking the beverage.
The pair began brewing sake as a hobby after visiting Japan.