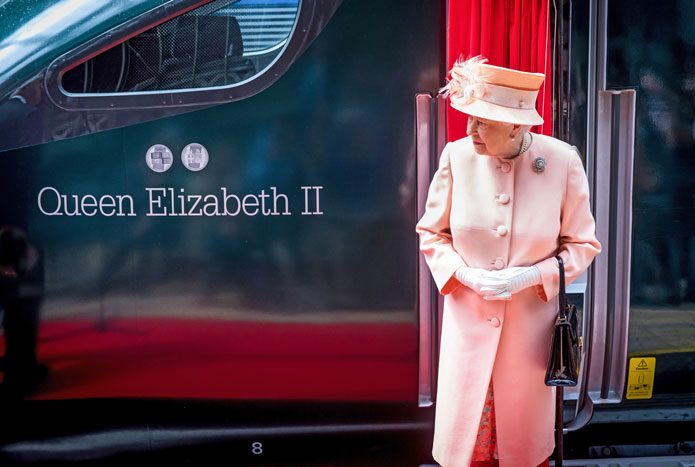 Queen Elizabeth II took a test ride between Slough and Paddington on a new Hitachi-built, high-speed train, the Asahi Shimbun reported on 14 June. The journey was a recreation of Queen Victoria's first train trip in 1842.
The train, which will go into service in the autumn, was built at Hitachi's Kasado factory in Kudamatsu, Yamaguchi Prefecture. The first car of the train has been named after the monarch.
After arriving at Paddington, the queen and the Duke of Edinburgh attended an unveiling ceremony. "I enjoyed it very much", the queen said of the journey.