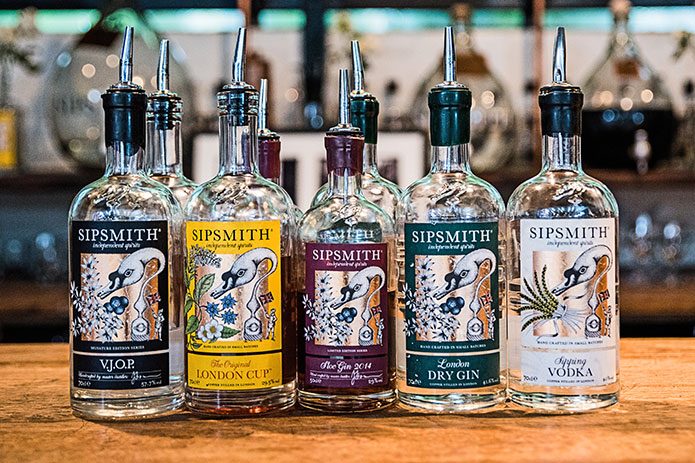 A report, in the Nikkei Marketing Journal of 29 May, says that gin is growing more popular in the land of sake, especially among people who enjoy imbibing at home.
Seijo Ishii Co., Ltd., a speciality supermarket chain that stocks a wide variety of imports, now carries 30 different varieties of gin—up by some 60% compared with a year ago—including a limited-edition craft gin sold under its own label. To encourage customers to better appreciate the beverage's versatility, new ideas for gin-sipping, such as mixing it with club soda, are also being introduced.
KI NO BI Kyoto Dry Gin, the product of Japan's first dedicated gin distillery, sells for ¥5,000 (plus consumption tax) per 700ml bottle. Seijo Ishii also offers Sipsmith V.J.O.P. London Dry Gin ("Hand crafted in small batches", the label reads), for ¥4,990 (plus tax) per 700ml bottle. For an extra kick, it claims to use double the amount of juniper berries compared with a conventional gin.
Major distiller Suntory Holdings Limited, meanwhile, has re-launched an earlier product named Ice Gin, but with a lower alcoholic content (25 proof) than the previous product, which was 37 proof. The firm has also added a new label, Ice Gin Lemon & Lime.
Makers' and retailers' strategy appears aimed at encouraging more consumers to keep gin on hand at home, with a push being made through more promotional efforts at supermarkets and major liquor shops. Another angle is to emphasise how the beverage goes down well with meals.