Rugby tackles tattoo ban
While body ink has long been taboo in Japan—particularly in hot springs—its prevalence in other countries has led the oper­ators of onsen facilities to rethink the usual ban. The financial prospects of some 400,000 expected Rugby World Cup (RWC) visitors may be spurring change.
Dozens of baths in the towns of Beppu and Yufuin, Oita Prefecture, have already announced that they will allow tattoos during the six weeks of the RWC 2019, which kicks off on 20 September. (The Guardian, 8 July)
Sacred Figures in London
As part of the UK in Japan 2019–20 initia­tive, the British Museum will display 15 rare Buddhist and Shinto sculptures.
All the sculptures are on loan from Nara Prefecture and date from the seventh century. The collection, which includes Japanese National Treasures and Important Cultural Properties, can be seen this autumn. (Broadway World, 13 June)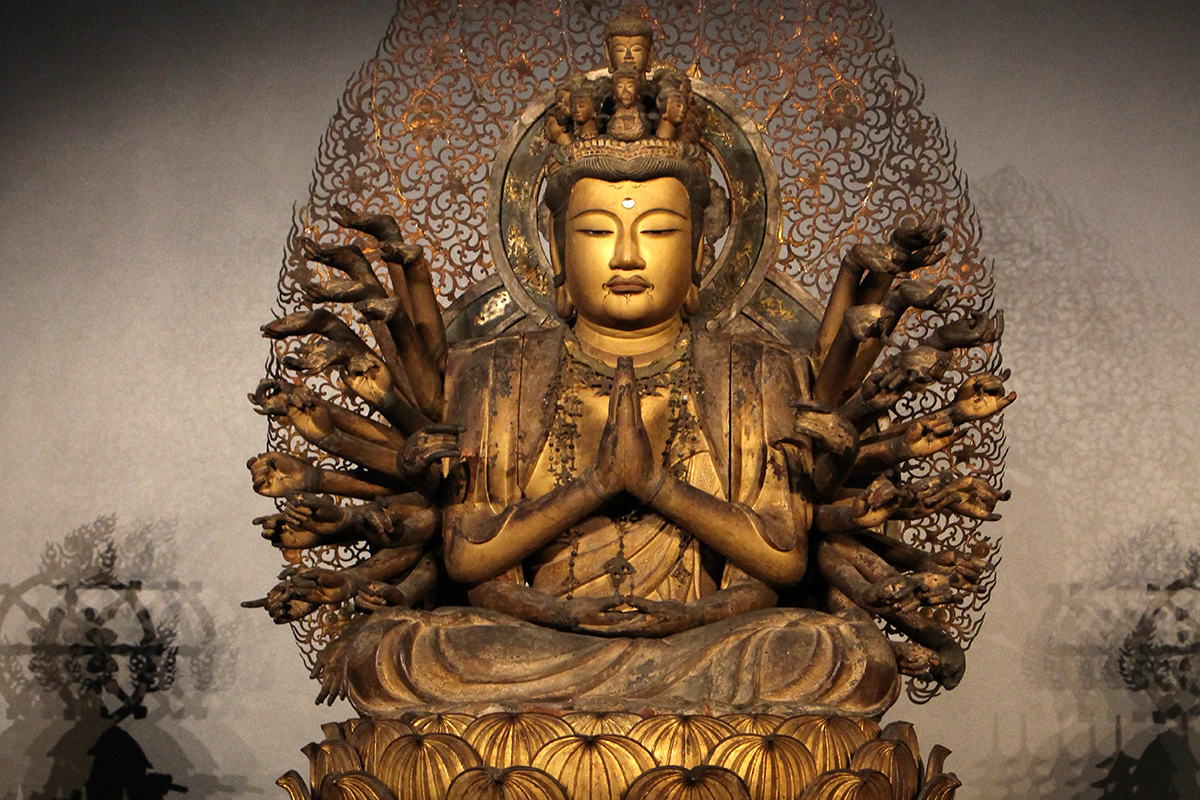 N. Irish priest Gets Rising Sun honours
Father Jude McKenna, a Capuchin Franciscan priest from Northern Ireland, has received the Order of the Rising Sun, Gold and Silver Rays, from Japanese Ambassador to the Republic of Ireland Mari Miyoshi.
The 84-year-old judo expert lived in Zambia from 1966 to 2017. During his mission there, he promoted the martial art, and for that the Ballymoney native caught the attention of the Japanese government. The Order of the Rising Sun is given annually to people "who make a very signi­ficant contribution to the spread of Japanese culture".
(Catholic News Agency, 8 July)