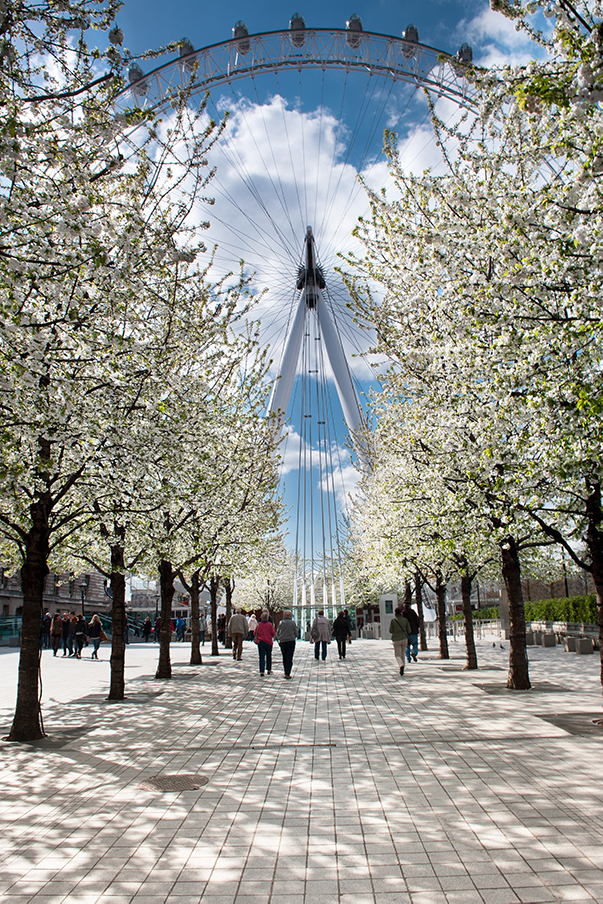 Tokyo sends seasonal gift
An estimated 4,000 cherry blossom trees will be planted across Britain as a symbol of friendship, according to The Japan Times. The 9 April report says that the trees will be distributed to more than 70 public sites, including London's largest parks and Conwy Castle in Wales. The initiative was welcomed by Prime Ministers Shinzo Abe and Theresa May at a 2017 summit, when they announced the UK–Japan Season of Culture, which will run in parallel with the Rugby World Cup 2019 as well as the Tokyo 2020 Olympic and Paralympic Games. Most of the trees are expected to be planted by 2020.
NTT eyes London
Nippon Telegraph and Telephone Corporation (NTT), Japan's biggest telecommunications firm, is expected to open its inter­national headquarters in London. The Financial Times reported on 16 April that "the global financial hub, the tech triangle between Oxford, Cam­bridge and London, and the UK's open society are all contri­buting factors". NTT plans to announce its final decision in July.
Uk and Japan host Women and Peace event
Following the 5th World Assembly for Women (WAW!) and the W20 conference, both held in Tokyo on 23 and 24 March, Japan and the UK co-hosted an event entitled "Women in Peacebuilding" at the British Embassy Tokyo on 25 March. As reported by GOV.UK, the event was the most recent example of UK–Japan collaboration on United Nation's Security Council Resolution 1325 on women, peace and security.