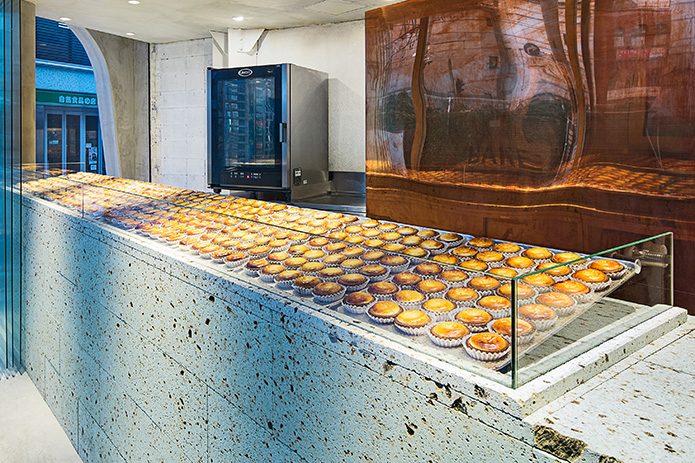 An oft-said expression in Japanese is junin toiro, which literally translates as "10 people, 10 colours". From the second half of the 1980s, it came to be increasingly used when referring to the growing trend among Japan's consumers to crave designs in apparel, accessories, home furnishings and other possessions that differentiated them from one's peers—a noticeable shift from the cookie-cutter conformity that had persisted for much of the post-war era.
Diversity, however, can only be taken so far, and on 31 July Nikkei Business observed a reversal of the trend that became popularised three decades ago.
It may also be a reaction to too many goods on store shelves. According to the newspaper, since 1997 the total number of items handled by the nation's supermarkets grew 60%, from 150,000 to 233,205 last year. Of the latter number, 157,570 were food items and 75,635 were household and general goods.
How is the new trend—if indeed it is one—being manifested? In an essay titled The Less Merchandise, the Better, the magazine introduced a bakery shop in Tokyo's trendy Jiyugaoka neighbourhood with a single product on display: cheese tarts.
The parent firm, named BAKE Inc., was founded in 2013. It currently operates 50 shops, with branches not only in Japan, but also in Singapore and Taiwan.
"We approached other stores about supplying various baked goods, but things got confusing, so we decided to limit sales to a single item", a staff member told the reporter.
BAKE's policy of stores offering only a single speciality item can also be found in Tokyo's Ikebukuro district, where four of its shops offer apple pies, profiteroles and two other items. The patrons are said to find shopping there convenient, and by sticking to a single item at each location the firm feels it is able to deliver superior quality and service.
From July, on a street behind Aoyama Gakuin University, a new restaurant named OUT has adopted a similar style, with a menu containing only one item: pasta garnished with truffles. Customers have a choice whether to order it à la carte, or with wine as a set meal. The Australian partner in the business voiced confidence in his establishment's one-product policy: "Operators who offer five-page menus are probably more concerned with running their business".
The number of speciality shops, such as BAKE and OUT, may be increasing because more entrepreneurs see the advantages of holding down inventory to minimise risks. The article pointed out that, when professor Sheena Iyengar of Columbia University's Columbia Business School conducted experiments in food shops where customers were offered a choice between 24 types of jam on some days and only six types on others, sales tended to be higher when the offerings were fewer. The conclusion was that a wide choice confused customers and negatively impacted their desire to purchase.
Japan may be no different. In a survey of 1,030 adults conducted in July by Macromill, Inc., nearly half the respondents said they felt stressed when shopping. An average of 47.4% complained that "It's inconvenient to make a selection", while 53.9% of those in the 20–29 age segment concurred.
Younger consumers in their twenties and thirties also remarked that they found shopping troublesome, and nearly half of the respondents in all age groups said they'd become more selective when purchasing things "so as not to regret it afterwards".