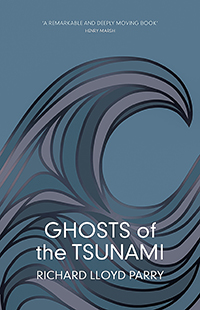 Richard Lloyd Parry's Ghosts of the Tsunami, a non-fiction book detailing the journalist's years covering 2011's Great East Japan Earthquake and subsequent tsunami, has won the UK's Rathbones Folio literature prize, The Guardian reported on 8 May.
The book, in which an assortment of bereaved residents of north-east Japan detail their experience of the disaster and its impact, beat competition from two other non-fiction works and several books of fiction.
The author spent six years covering the aftermath of the tsunami, which claimed more than 18,000 lives.