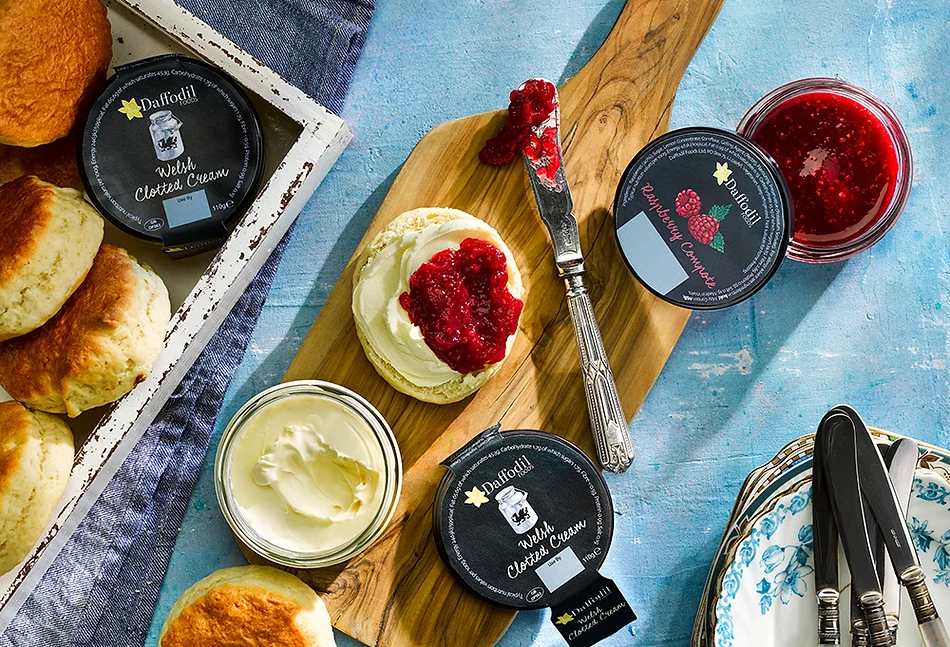 According to a 2 November Business News Wales article, Daffodil Foods Ltd have entered the Japanese market thanks to an export deal with a Japanese importer. As the interest in British afternoon tea increases in Japan, clotted cream demand has risen. In the New Year, Japanese consu­mers will have access to Welsh clotted cream in various supermarkets across the nation. 
"Japanese consumers have a particular interest in our British afternoon tea and we have been able to secure a lucrative deal and unlock this market", said Lynne Rowlands, director of Daffodil Foods. 
"We first began our exporting journey after a visit to the BlasCymru/TasteWales event in 2019 and shipped some of our products to Hong Kong. This export deal with Japan will be a strategic market for us going forward. We are delighted and we will begin exporting to Japan in the New Year, as they already have a number of key supermarkets interested in our product".