British businesses with contracts to provide services and equipment for the Tokyo 2020 Olympic and Paralympic Games say they were not surprised when the organisers announced in March that the entire event was being put back by one year as a result of the coronavirus pandemic. But most are now optimistic that the Games will go ahead in 2021, and are working to ensure that happens without further hiccups.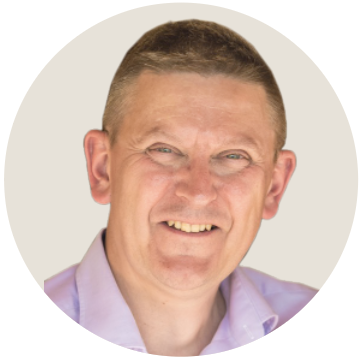 "We have to stay positive, and what we are hearing at the moment is reassuring," said Robert Wells, managing director of Aggreko Events Services. "I'm even more hopeful because lots of other sporting events are happening now—Formula One racing, the US Open in tennis and so on—and I sense there is a real will to make the Olympics happen".
Aggreko, which is headquartered in Glasgow, is the only British firm among the 66 official Tokyo Olympic partners and sponsors. The firm provides power generators at venues and has been working with the Games since Seoul in 1988. Their initial contract for the Tokyo event was valued at $200mn, the BBC reported, and was likely to rise to about $250mn.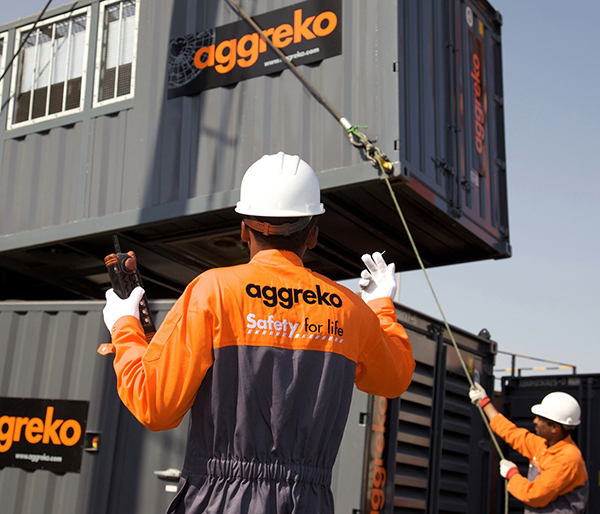 "Our contract does not automatically roll over, but neither have we been asked to re-tender or bid," said Wells. "We are in very close and productive talks on the schedule for 2021 and how we, along with the organising committee, can deliver the requirements".
Optimism
All the British firms interviewed for this story and involved in the colossal—and unprecedented—task of delivering a successful, but delayed, Games said that communication with the Tokyo Organising Committee of the Olympic and Paralympic Games (TOCOG) has been smooth and frequent.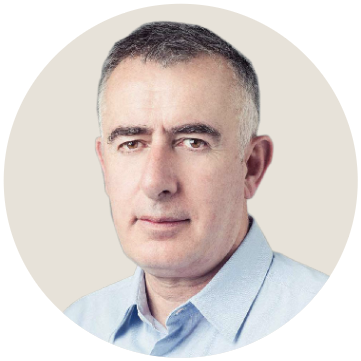 "We have daily meetings with different TOCOG departments," said Olly Watts, joint chief executive of ES Global Ltd., which installs temporary venues for events, including the shooting, golf, tennis and rowing facilities in Tokyo. "These meetings are about agreeing financial details—for settling the current and future contracts—but, yes, we are confi­dent that we will be involved again so long as the Games do occur next summer".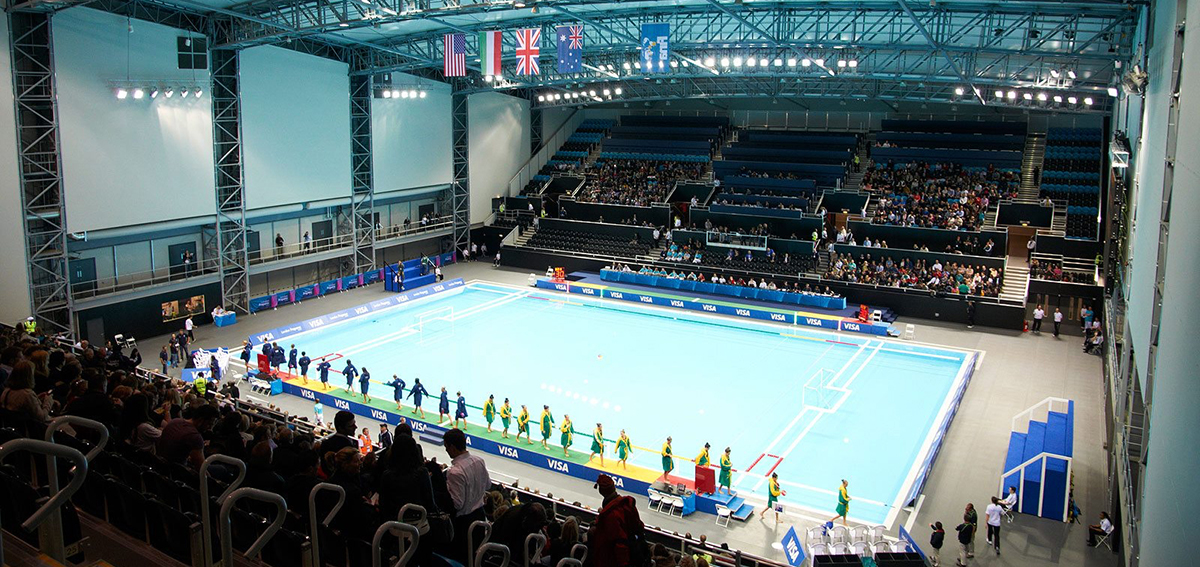 And while the coronavirus has played havoc with the London-based firm's domestic business this year—about 60 events had to be cancelled—Watts believes there is light at the end of the tunnel, and his firm is bidding on contracts for the 2022 Commonwealth Games in Birmingham, the FIFA World Cup Qatar 2022 and the Paris 2024 Olympic and Paralympic Games, among others.
Just in time
A number of very specialist UK-based firms also won contracts for Tokyo 2020, but appear to have been spared the worst of the fallout from the pan­demic, as they were able to complete their required tasks before the postponement was announced.
RapidBlocs makes sculpted blocks that are used in the construction of courses for canoe slalom events. The first two shipments of equip­ment arrived in November 2018 and construction was carried out by two engineers in March 2019—nearly a full year before the pandemic struck.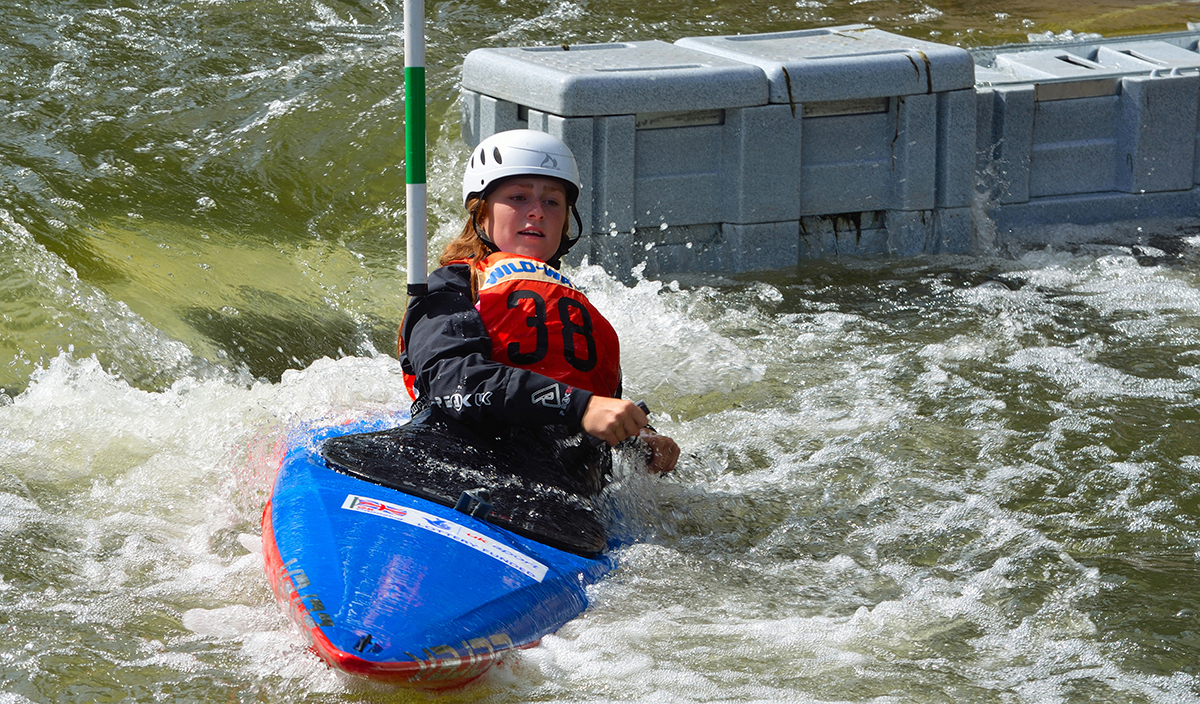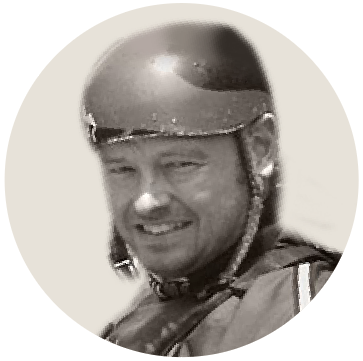 Andy Laird, founder of the Cumbria-based firm, said, "We were paid promptly upon goods being shipped and soon after our time in Tokyo for the installation work". He added that the course performed exactly as it was designed to during a test event last October.
Laird admits that he was "not surprised, in the circum­stances," when the Games were cancelled, but that had no impact on the firm. The whitewater obstacle system has already been installed for the Paris 2024 course, he said. Laird is, however, "very disappointed for the athletes," such as Bradley Forbes-Cryans, the British slalom canoeist whom RapidBlocs sponsors in the men's K1 class.
Rescue ready
Bill Fellowes, who set up Equisave to provide horse ambulances in 2000 and has a contract for six air-conditioned trailers at the Tokyo Games, had also largely completed his commitments before the postponement was announced.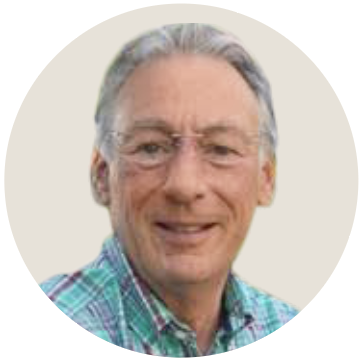 "We are one of only a handful of non-Japanese firms to supply Tokyo 2020, and feel very privileged that we have products that they couldn't source in Japan," Fellowes told ACUMEN. "Although we are a very small firm, we have supplied a number of other countries, and exposure at an Olympic Games can only widen our contacts".
Equisave delivered horse ambulances for the London 2012 Games and followed that up by manufacturing and selling nine units to the Rio de Janeiro event in 2016.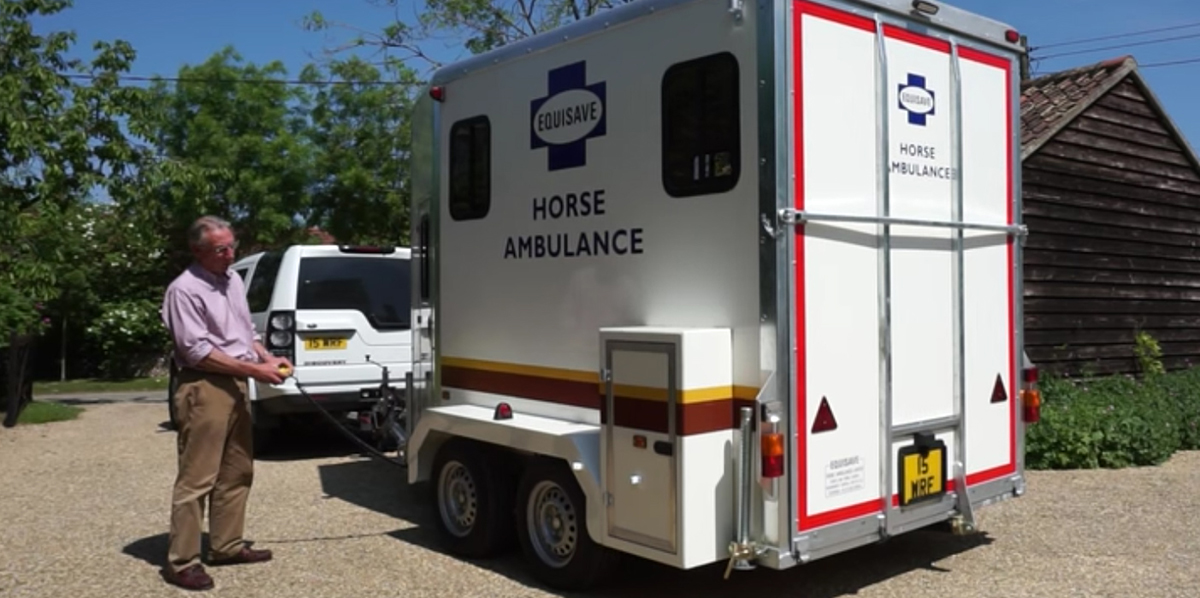 For Tokyo 2020, two ambulances were dis­patched for the test event at the venue in 2019. The four remaining units were due to be shipped in April, but that was put on hold. Fellowes negotiated with the organisers and it was decided that the best thing would be to keep the vehicles in the UK until next spring.
The firm had already been paid in full, with the only additional costs being storage and insurance for the extra 12 months, Fellowes said. He is looking forward to being able to return to Tokyo next year.
"As most countries are relatively inexperienced in using horse ambulances—and the Olympics only come round every four years—I had a role in the training and management of the horse ambulance teams at both London and Rio, and I carried out this role at the test event in 2019 as an Olympic official," he said. "I am obviously very keen that the Games can go ahead next year, and I look forward to joining the team again in July 2021".
Marketing matters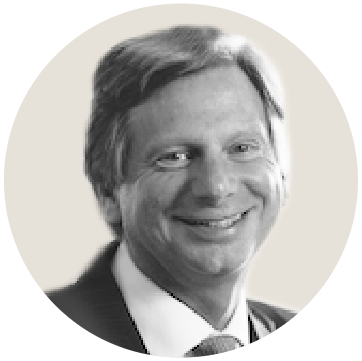 Things have been significantly more complicated for TrueGold Communications, an agency that helps technology sponsors and sporting organisa­tions with their Olympic marketing programmes, said Len Olender, who has worked on no fewer than 13 previous summer and winter tournaments.
The decision to postpone was "the safest and the most realistic," he said, but it does mean that the firm has had to renegotiate each contract, and some partners have decided to delay until next year or—in some cases—not to continue with their original plans.
Arrangements for spectators and showcasing projects are largely on hold, and others will not resume until after the New Year, with operations almost entirely shut down since March.
"If the Games do not go ahead, we will have lost two years of turnover," Olender confirmed. "Many of our contracts are paid on completion of the job or activate during the last few months before the Games. We have invested over the past three years on projects with only minimal compensation along the way".
Yet the firm has been sufficiently nimble to over­come crises at previous Olympics. There was the Zika virus at the Rio Games as well as terrorism and late delivery at Athens, which was also impacted by low crowd numbers. All turned out to be successes from a sporting perspective, Olender said.
"Every Games has a major challenge. For Tokyo there is Covid-19, which is bigger than most," he said. "However, our experience helps our clients to plan for unlikely scenarios, navigate such challenges and mitigate the risks".
Opportunity
Olender is certain the Games will go ahead and that his firm will play a leading role.
"The silver lining is the work that we will soon be doing to mitigate spectator participation with artificial intelligence and other new technologies," he said. "We also hope to help our clients under­stand, and take on board, the opportunities of being part of the 2021 edition of the Tokyo 2020 Games, which will celebrate that sport can bring the world together no matter what nature throws at it. The key aspects will be showcasing new technologies and new ways of interaction between fans and athletes".
Firms with a stake in Tokyo 2020 will have been further buoyed by comments from John Coates, vice president of the International Olympic Committee, who said on 7 September that the Tokyo Games will start on July 23 next year "with or without Covid," and that they will go down in history as "the Games that conquered Covid".