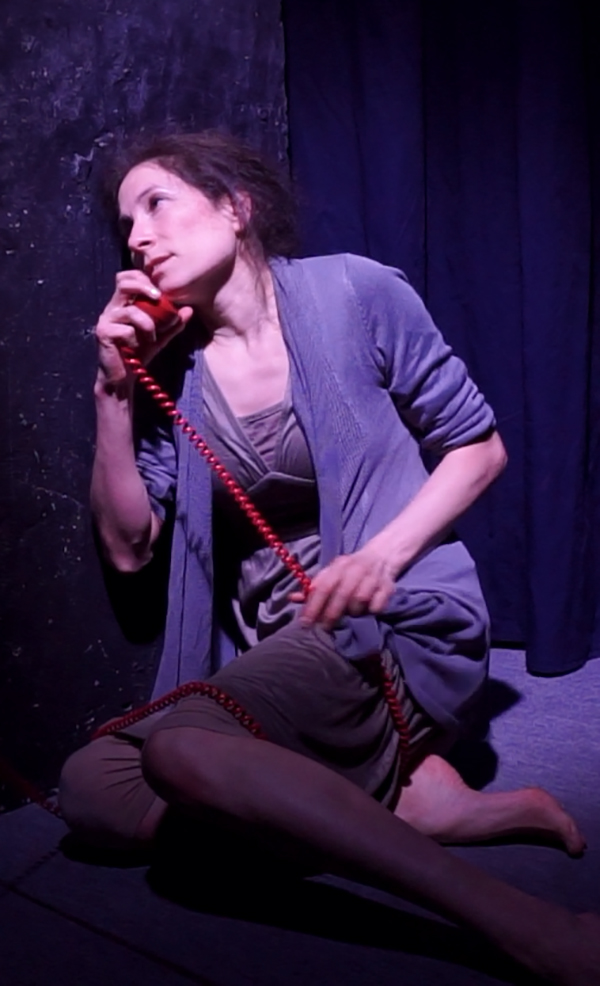 The adaptation of a book for theatre has brought us some widely applauded productions. About to make their mark on Tokyo's musical theatre scene is Disturbance, a UK-born musical which will premiere on 2 July for a three-day run.
Adapted from a book of poems of the same name, this stage work by The Disturbance Project touches on tragedy and loss in a seemingly normal family. Thrice nominated for a Pushcart Prize—an American literary honour—author Ivy Alvarez will be visiting Japan for the first time for the world premiere.
Backed by Britain
Alvarez previously studied in Wales and received two grants from the British govern­ment, both of which helped her develop Disturbance. A 2005 residency at Hawthornden, a castle in Scotland, provided a peaceful setting in which Alvarez could write. And, in 2017, Literature Wales, a charity devoted to the development of Welsh literature, enabled her to attend a writing residency at the Tyrone Guthrie Centre in Ireland.
The poetry is based on a true story about domestic violence, which resulted in a tragic murder–­suicide. The book contains poems written from the perspective of the many people involved in the case—from the husband, wife and child as victims, all the way to the coroner, journalists and estate agents heavily involved after the incident. Approaching the tragedy from these different angles, the poetry portrays the width and depth to which this incident spread.
The Disturbance Project
The musical, adapted and directed by Tokyo-based actress-director Rachel Walzer, is produced by Tony Award winner Mark Ferris, who also com­posed the music. In an interview with ACUMEN, Ferris explained how the project came together very organically.
"I was working on a project with another poet who recommended I meet Ivy. I bought her book, which is a spectacular presentation of a story, and I started speaking with her. She indicated an interest in having her work adapted from an anthology of poetry to a musical performance," he said.
The missing link was a director. Ferris had previously lived in Japan for 18 years and knows the local theatre community well. "I thought back to Rachel, whom I have known for many years. She bought the book in December, and then boldly decided to 'put something in the calendar'. By January, we had 2–4 July booked for performance".
As musical theatre can be dominated by revival stories, Disturbance proves interesting in that it is a new work. "In arts, we can tell stories by reviving existing works; but I think that it is bold to create a new work", Ferris said.
Poetic performance
When discussing the music, Ferris touched on the process of turning poetry into music. Alvarez's poetry was seemingly well suited for adaptation. "It is free verse—as opposed to other forms, which are more consistent in meter. That creates both opportunities and challenges".
But the subject matter—family murder and suicide—presented challenges when balancing the darkness and the light. "The poems are not all equally bleak. They vary, and some are relatively light. So that was an opportunity to make it a bit playful, to create a balance in the overall presenta­tion," he added.
Ferris' career in musical theatre is impressive. He has worked on Broadway and won the presti­gious Tony Award for Once on This Island, which took 2018 honours for Best Revival of a Musical.
Reflecting on this experience, he shared his thoughts on how music can add to a production. "Music and melody are more easily memorised than the spoken word, so you have the opportunity to take things out of performances", he said. "Music also affords an opportunity for a co-presentation. Think of a choir, think of 60 voices singing the same melody—they are all expressing the same thing together. But then harmonies allow them to do different things in a way that is beautiful and effective".
Choosing Japan
With the production's world premiere fast ap­proach­ing, Ferris commented on the choice to host the first performance in Tokyo. "I like the fact we are doing it in Japan, because it feels like a neutral venue", he said. "We feel that, in the world of musical theatre, there is space for something that is intense and differentiated. Japan is a sophisticated theatrical market, with interesting people who invest in theatre. Thanks to Rachel, we know a little bit about the area".
Disturbance's predicted success is not just limited to Tokyo. "This is a premiere that we will workshop and develop further. I am having discussions with theatre companies in San Diego, Australia, New Zealand and, later, New York".