Very quickly after Jacques Chabert created the Re-charge Black Pepper fragrance for British perfume house Molton Brown in 2001, it became a by-word for iconic, luxury scents.
Having grown from a small-scale artisanal opera­tion to an international luxury brand—with a flag­ship store on Regent Street and a Royal Warrant for the supply of toiletries by appointment to Her Majesty the Queen—Molton Brown reported sales of £45mn in 2004 and caught the attention of Japanese cosmetics giant Kao Corporation, which purchased the firm the following year for £170mn.
Kao emphasised from the outset that it would retain Molton Brown as a stand-alone brand within its prestige cosmetics division. It also promised to maintain the "Britishness" of the brand and continue to manufacture its items at an enlarged research facility and production plant in Hertfordshire, in southern England.
Plans include a significant ramping up of the brand's presence in Japan. In September, a new 27-strong collection of luxury eau de parfum and eau de toilette was released here.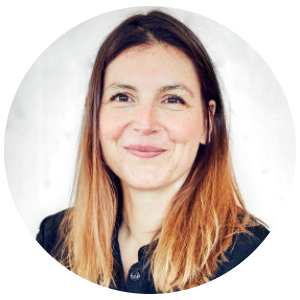 In 2002, Chabert's daughter, Carla, continued the family tradition by tweaking the original recipe to create a more feminine version. This fragrance, too, is proving irresistible and is helping to lead the brand's launch into the Japanese market.
"My father started working with Molton Brown in the 1990s and is probably most famous for Re-charge Black Pepper," she told ACUMEN, referring to a scent that blends notes of coriander, black pepper and vetiver.
"Then we were both asked to work on ideas for a new version. He gave me the original formula and set me to work," she said. "My father's version stayed truer to the original, but I wanted to decon­struct that and take out the woody, masculine tones to make it more floral".
Feminine touch
By adding hints of tangerine and peach, she crafted Molton Brown's Fiery Pink Pepper, a sultry and spicy scent that brings together pepper, warm ginger and rich patchouli. The new variant of her father's classic comes as an eau de toilette, shower gel, perfume and body oil.
"The concept behind the brand is that the scents are made by individuals for individuals, and that the scent a person wears should serve as their own signature scent, something that is unique to them," she said.
"Things are changing culturally and, in the scent market here, people are more accepting of perfumes. So, I think that this range—particularly the lighter fragrances—will work well in Japan".
Branching out
Unveiling the latest range in Tokyo, Molton Brown Global President Mark Johnson emphasised that the launch was the brand's largest in a decade. "For this range, we have sourced some of the world's rarest ingredients, from Yorkshire to Tahiti, and paired them with sophisticated packaging and the finest English craftsmanship to create an olfactive library for the extremely curious," he said.
The brand has experienced a 24% increase in sales over the past three years, and the new range is designed to help Molton Brown increase its geographic footprint—particularly in the markets of Asia, Johnson added.
They are also embracing more modern concepts, he said. The bottles, with eye-catching tops, being used for the range are all refillable and designed to serve as "packaging for life".
Seiichi Ookura, president of Molton Brown Japan, said he is confident that the launch will give new impetus to the brand here and the wider region. "We created a new unit in January to promote Molton Brown in Asia, including in Japan, because these are still relatively untapped markets and we are seeing sales of prestige products growing quite rapidly".