For parents—particularly new ones— children's bedtime can be a source of stress. Younger children sometimes struggle, not wanting to be left alone in their room or simply unable to fall asleep.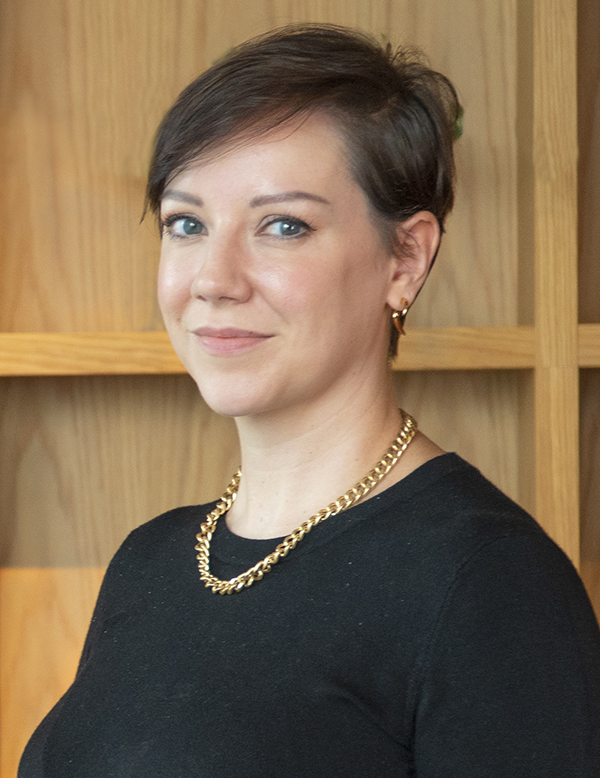 For Rachel Ferguson, this was the case with her daughter. As she refused to doze off, Ferguson looked for different ways to try and gently lull her to sleep at night. Then, an idea hit her, after she had exhausted many options.
Gugu and Penfin Sleep
Reading is a time-tested way to help a child fall asleep. However, reading a single book once some­times isn't enough. After trying several different books, Ferguson found a few stories that, when read in soothing tones many times in a row, would finally see her daughter off to a peaceful sleep.
"Every parent knows that children love repeti­tion", said Ferguson. "I had just finished putting my daughter to bed, and had been reading her a book. I thought to myself 'I'm pretty sure I can write a more effective one myself'". With that, the manuscript for Gugu and Penfin Sleep was born.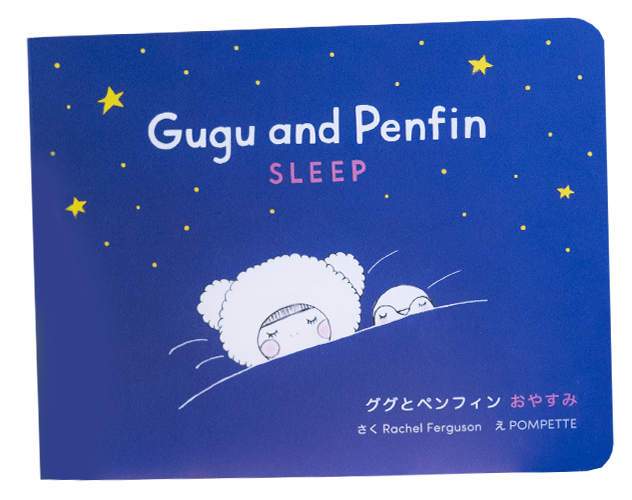 The book is named after the two main characters and relates their imaginary adventures. It comes with an audio file—accessible via QR code on the back of the book—of Ferguson reading the story to soothing background sounds.
"The idea is that you read the book to your child a couple of times, and they familiarise themselves with the story. Then you can try and exit the room by putting on the audio file and, because they've been reading the book with you, in a way, you're leaving a part of yourself—your presence—in the room", she explained.
Ryozan Park
So, how did the project start? A few days after writing the manuscript, Ferguson got an email from talented Japanese illustrator–designer duo, Pompette. They asked if Ferguson required any branding for the preschool at Ryozan Park, the firm that she co-founded with her husband, Nori Takezawa. Ryozan Park is a British Chamber of Commerce in Japan member firm that owns and runs co-working spaces, private offices, a gallery, event spaces, and an English preschool—all of which are in the Tokyo neighbourhoods of Sugamo or Otsuka. The firm started in 2011 and has been growing and succeeding ever since.
"I was brought up in a small village in Scotland, with a population of fewer than 2,000 people.
I never imagined I would be raising kids in a city, especially one as big as Tokyo. Carving out a village-style existence for our family was really important to me".
Ferguson's husband came back from living in the US shortly after the 2011 tsunami, which was when the initial need to start Ryozan Park began. "There was a real desire for human connection. And my husband's family has been in the Sugamo neighbour­hood and involved in the local commu­nity for more than 100 years. So it was about reviving our community, which is now buzzing with entre­preneurs, young professionals and small businesses".
Communal influence
Ferguson emphasised the importance of helping the local communities and the role of family-style networks, adding that the traditional nuclear family—a married couple with children—is not working. "The nuclear family is one of the worst ideas in society. There was an article in The Atlantic a few months back that excellently articulated the myriad of reasons why the system is set up to fail.
"That's why having a small community, especially in one of the most populous cities in the world, can provide families with a sense of security.
"As a parent, having a support network is essential. We need to be living near people who can help us take care of our children and vice versa. It is also important for children to have regular interactions with other adults besides their parents. Caring adults in a community can have a huge impact on kids, offering examples of different roles, values and perspectives, multiplying their feeling of security, especially when their parents may be busy or struggling.
Pandemic impact
In 2019, Ryozan Park won a British Business Award (BBA) for Entrepreneur of the Year.
Ferguson spoke on how much has changed in the firm since then, and how important the sense of community has become since the start of the pandemic.
"Ryozan Park Preschool is expanding. We now have a growing kindergarten that, from next year, will be based on the Montessori method. Our after-school program is also expanding.
"We also opened a new share office last year which features a fully equipped chef's kitchen, which can be used as a test kitchen or for pop-up events. "There's also a private dining area that doubles as a meeting room during the day".
Ryozan Park opened an art gallery last year, but it has yet to kick off in a big way due to the pandemic. "I am really looking forward to using the space to show up-and-coming artists from Japan and abroad", Ferguson explained.
Continual change
Ryozan Park is not stopping there. The firm is plan­ning a new multi-use building in Otsuka, which will house shared office space and apartments suitable for families interested in collaborative living. Ryozan Park 'Green'—set to start construction in Otsuka in 2022—has been designed by architect and Kyoto University professor Hirata Akihisa, and will be Ryozan Park's first share house for families. It will feature a rooftop garden with composting facilities and will also be home to an incubation office for startups involved in urban agriculture and sustainability. A cafe will open on the ground floor.
"People have been asking us to make a family share apartment for a long time. We hope the families living there will be able to ask their neighbour, 'Can you look after the kids for half an hour tonight while I nip to the shops?' It might sound trivial, but these are the details that make life easier when you are raising small kids". 
---
To buy Gugu and Penfin Sleep: guguandpenfin.com