With steady economic growth and rising numbers of tourists visiting Japan—a situation that was certain to be boosted by the Tokyo 2020 Olympic and Paralympic Games—British-owned firms and organisations across the country greeted this year with broad optimism. Nine months later, with the coronavirus pandemic lingering over every endeavour, things look very different.
Yet, in these most testing of times, those same firms and entrepreneurs have responded with innova­tion and hard work—and are holding their own in the face of unanticipated adversity.
Sudden stop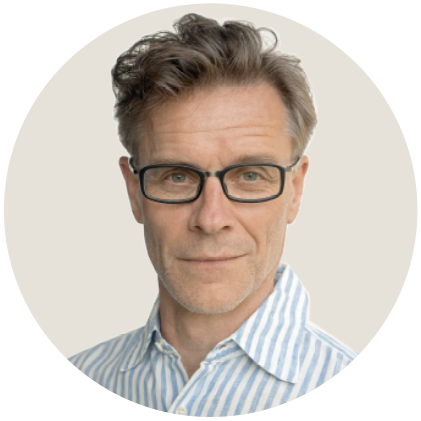 "Financially, last year was an excellent one for us, but this year we have gone from $20mn worth of business to essentially zero," said Paul Christie, founder of guided tour provider Walk Japan.
The firm also provides consulting services and works with a publisher, so some money has come in, but Christie has been forced to dig into strategic reserves that were wisely established after the Great East Japan Earthquake and Tsunami of 11 March, 2011.
"The reserve was designed to support us for six months in the event of a repeat of the Tohoku disaster, but we now plan to stretch that out to more than 18 months, partly by cutting costs dramat­ically," he said.
The firm's Tokyo offices have been shut down and most staff in Japan and Hong Kong have switched to the respective governments' furlough schemes. Christie and the remaining staff have all taken pay cuts, he said, adding, "We were already pretty lean as a business, but we have become a lot leaner".
Walk Japan has been using the forced time off to develop a number of new routes that Christie plans to start promoting later this year, but he does not anticipate client numbers to recover until the latter half of 2021.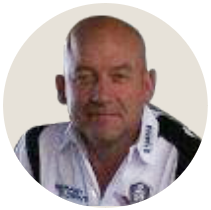 Mark Spencer, owner of the Hobgoblin chain of British pubs and a firm that imports a range of foreign beers, freely admits that business has been "terrible" since the crisis broke. "People immediately started staying away, especially from bars in traditional entertainment areas such as Roppongi and Shibuya, so we were hit badly".
He was quick to respond, however, and pubs began opening at lunchtimes within a matter of weeks after the scale of the health crisis became apparent. Hobgoblin outlets also dramatically ramped up their offerings through Uber. Spencer said he was fortunate to be an existing customer for the food delivery service, as the sudden surge in demand among restaurants meant there was a waiting list to join.
The Legends bar in Roppongi has fared better than many, as it has a large outdoor terrace where people are able to keep their distance, Spencer said, and he has high hopes that the falling infection numbers indicate that the worst may be over. "As the number of cases decreases, people are becoming more confident and are coming back out," he said. "But the only way this is really going to end is when they have a vaccine and people feel completely safe again".
Comfort food
Graham and Shoko Davis opened their café and Cottage Davis on Yakushima in 2013, but this year's accommodation bookings are down 50% compared with 2019 and they have had to halt restaurant services entirely. But being nimble and switching to take­out and delivery lunches has paid off, with the restaurant business "pretty much tracking last year".
"September is normally quite a busy month for us," said Graham, who is also senior adviser to the British Chamber of Commerce in Japan. "Typhoons apart, it's a good season to visit Yakushima. I would expect this September to be down on previous years, but I don't think it will be too bad".
The Davises are out in the car making lunch­time deliveries around the island, with the new tactic sufficiently successful that they have taken on some part-time kitchen staff to help with food preparation.
"I think customers have reacted well," he told ACUMEN. "People are nervous about travelling and eating out, so they see what we are doing; and I hope they feel comfortable coming to us and can enjoy what we are doing.
"The important thing, from now on, is the trajectory of recovery and confidence in tourism. We are off the bottom, and domestic tourism is showing some signs of life, so we've got a base on which to build," he added. "We need to keep working at this frenetic level and we will be fine".
Back in Tokyo, Ian Gibbins at the Swan & Lion delicatessen and bakery in Chiyoda Ward said sales are down and there has been no catering or event work since late February. But he has been buoyed by the two-week British Fair at the Nihombashi Mitsukoshi Main Store, running 1–13 September.
"I was expecting customer numbers to be well down, but that has not been the case," he said. "And that suggests the upcoming fair at Isetan Shinjuku will also be good, which is important to us both financially and for our brand awareness and expansion".
Gibbins has been working hard to increase the Swan & Lion's online exposure and launched a monthly newsletter to "increase awareness of British food and culture generally, and to drive more business through our online store". The free time has also been channelled into creating a range of limited-edition pies: Thai green curry, barbecue pork, teriyaki chicken and mapo tofu.
Gibbins is confident the business will survive, but added: "We need a good run into Christmas, our busiest time of year, although we are predicting very few—or no—end-of-year catering, parties or other events. So we will be heavily reliant on our customers' support online".
Business has similarly dipped at The Hole in the Wall pub in Nishi-Ogikubo, said owners David and Maki Carmichael.
"At the beginning, we decided to open every day, including for lunch," David explained. "We managed that through April and May, but it became too much, so we had to stop—although I do think it had a positive impact, because we only opened in March last year and this helped to raise our profile".
The business has also profited from starting a takeout service of its signature pies, including to a number of neighbourhood office luncheon events.
The Carmichaels plan to "keep ticking along for as long as it takes," and they hope the situation improves soon.
Donations down
Charitable organisations have also had to adapt to the vastly changed circumstances, with Rob Williams confirming that the Knights in White Lycra has not been able to raise as much cash so far this year as they had hoped.
"Right now, we would usually be gearing up for our autumn sporting events, the marathon run and the golf day," he said. "We have already decided to make our marathon a 'virtual' event, with runners being set a target to meet in November, be that on a treadmill or outside. As for the golf in November, we hope to hold a scaled-down version this year but that remains to be seen".
The forced inactivity has, however, permitted the organisation to take stock of how it is progressing and make plans for its future, Williams explained.
And even though individuals and firms are expe­riencing difficulties of their own, they have stuck by KIWL, he added.
"What has amazed and humbled me is that, despite their own business challenges, our sponsors have still donated and continue to recognise the needs of the children in the care homes—needs which do not go away just because of a global pandemic. When it is safe to do so, we intend to relaunch our various events and give our sponsors the exposure they richly deserve".
Similarly, when this year's 500km cycle ride had to be cancelled, almost every rider asked to keep their place for next year's event, and some even donated their deposits.
As chief executive of Refugees International Japan (RIJ), Jane Best OBE has similarly been busy and is over­seeing a strategic move away from an over­reliance on events to raise much-needed cash, as well as reorganising and renaming the organisa­tion Refugee Empowerment International—a change that will take effect at the end of September.
"We have been looking at new ideas and new initiatives, and that is a good thing because it brings us to the attention of new people," she said.
Typically, September would be a busy month for the charity, with the Formula One Race Night and a school music concert. But with those events shelved, Best has had an opportunity to review RIJ's operations. The shift to a new name means that process has included designing a new logo and updating branding guidelines.
But the shortfall in funds has "been tough," she said. Best has stopped taking a wage, and one part-time member of staff has become a volunteer. On the positive side, "everyone has been very supportive, and we have had more enquiries than usual—perhaps because people now have the time to look at their lives and consider what they want to do".
As a result, RIJ's team of volunteers has trebled and Best is no longer able to accept interns for positions.
"Looking forward, I'm optimistic," she said. "We are getting a lot of recognition for the work that we are doing, and as long as we can hang onto that then I think the future can be very positive".