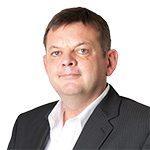 Food, photos and a farewell
I occasionally ask key members of the BCCJ ACUMEN team to share their thoughts on helping produce the magazine. This month, the page belongs to Brandi Goode, who reflects on her tenure as an American editor of a British magazine in Japan.
"BCCJ ACUMEN is a one-of-a-kind publication in Japan. Truly a readers' magazine, it aggregates news, industry insights and cultural reports to both inform and entertain a broad audience of leaders and professionals.
This issue is no exception. Following nail-biting annual elections, David Bickle has written his first address as British Chamber of Commerce in Japan (BCCJ) president. Other firsts, referred to by the executive director, include the first tie for the 15th seat on the executive committee (excom).
May also marks the beginning of the Export to Japan column (page 38). The BCCJ is a strategic partner of this initiative, led by UK Trade & Investment Director Sue Kinoshita, who signed on again this year as an ex officio member of excom. Each month we'll print excerpts from articles on the Export to Japan website, including case studies featuring UK firms.
The mouth-watering Foodex Japan story highlights how even small businesses can find a niche market here.
These purveyors of the best British fare serve to reinforce the UK government's Food is GREAT campaign, which continues to be a hook for tourism. In a country often described as a paradise for foodies—a group to which I personally subscribe—premium British food and beverage brands stand to do well.
Echoing the theme, VisitBritain, Japan invited celebrity chef Gary Rhodes to host a series of events at the Shangri-La Hotel, Tokyo last month. From what we hear, Rhodes and his team delighted diners with his own spin on British classics.
Vehicles and motorsports dominate this issue of ACUMEN, with iconic big-bike and classic-car manufacturers showing their mettle in Japan. Our photo feature on the Great British Rally is yet another first we hope to make regular.
Shutterbugs are invited to submit series of pictures, taken in Japan or the UK, for consideration as photo spreads. Send an email to simon@custom-media.com with your ideas and snapshots.
Ironically, this issue filled with firsts is my last as editor of ACUMEN. I've thoroughly enjoyed personally getting to know so many of the BCCJ members. In particular, the excom and secretariat have been a joy to work with and incredibly supportive.
A sincere thanks to each of you for helping this American navigate the world of British business in Japan. I've even managed to start using the Queen's English in personal correspondence outside work.
In the future, I'll be focusing on other projects at Custom Media, but, if I'm lucky, occasionally you may find me lingering at a 51 Night event. Meanwhile, I encourage readers to stay involved with ACUMEN; I'm sure there are plenty of exciting new firsts ahead".