Despite tensions and barriers, some locals are back in business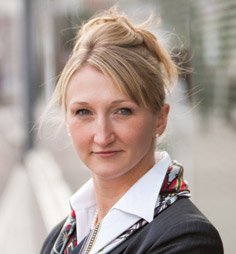 Almost five months after the 11 March disaster, some Ishinomaki locals are taking reconstruction efforts into their own hands. During our most recent mission to the tsunami-ravaged city which suffered a heart-wrenching loss of almost 6,000 people, we met some small business owners we'd encountered in June. Sprouts of hope are emerging, but there is still a long way to go.
Two female restaurant owners, one of whom had buried her parents that morning, explained their plans for teaming up with a local hotel to provide a community business centre, an internet café where small business owners can get together and exchange ideas for rebuilding the local economy.
A bicycle-shop owner beamed as he explained that, through funding from the Association for Aid and Relief, Japan, he can buy bicycles from UK firm Brompton and sell them to other locals. "I'm doing well and have lots of new ideas", he said.
His enthusiasm is not shared by all. An established community leader, who is currently focused on boosting morale in temporary housing complexes, asked: "Why are they not collaborating with others?", referring to those who are moving forward with their own recovery plans. Indeed, it is becoming increasingly apparent that there is a disconnect between certain types of businesses and their respective would-be recoveries. Izakaya, restaurants and bars can reopen and function, as can pharmacies and shops selling daily items. Kimono and book shops, as well as businesses selling what may be perceived as "luxury" or non-essential items, will take far longer to start again, if at all. A local volunteer said: "How can you sell non-essentials when no one has a job?" Some businesses have asked the community for help, but were turned down because their firms can't function in the city as it is now.
The fact that the restaurant and the bicycle shop fall into the category of businesses that can reopen makes it challenging for their owners to work together with the community. It is naturally difficult to attend the daily meetings with other locals who won't be able to revive their businesses for some time.
At city level, the people of Ishinomaki recently submitted to the government their reconstruction proposal, which includes two wave walls; moving all residential property and key institutions to higher ground; and rebuilding only industrial activities near the coast. The proposal has the potential to create jobs for the locals who have no source of income and no prospects of reopening their businesses. The big question is: will the government fund this solution?
With each visit to Ishinomaki, our network of local contacts expands, our relationships grow stronger, and we develop a deeper understanding of the recovery efforts that matter most to locals. We are also forming a clearer overview of the barriers and drivers related to reviving local businesses, and are supporting those that have asked us for help.
On the last day we were thanked for our ongoing work by LDP politician Hiroko Tonosaki, as well as the Ambassador of Japan to the US Ichiro Fujisaki, and a key figure from the government's Reconstruction Design Council, Toru Takanarita. There is a growing sense, however, that locals are becoming tired of saying thank you. Our resolute izakaya owner told us, "This is our city and we are ready to rebuild it with our own hands".