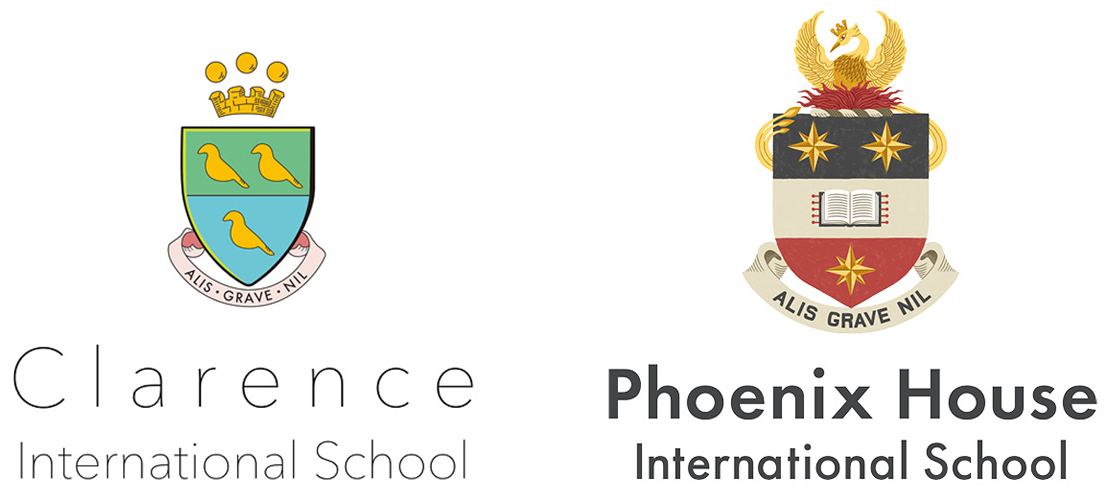 Clarence Education Asia (CEA), the developer and operator of British international schools, set up Clarence International School (CIS)
in 2016, in partnership with the Children & the Arts charity founded in 2002 by Charles, Prince of Wales. Recently, CEA opened a new school, Phoenix House, in the heart of Tokyo. BCCJ ACUMEN spoke with the leaders of these two impressive international schools about the importance of artistic expression, as well as what the schools can offer pupils and families.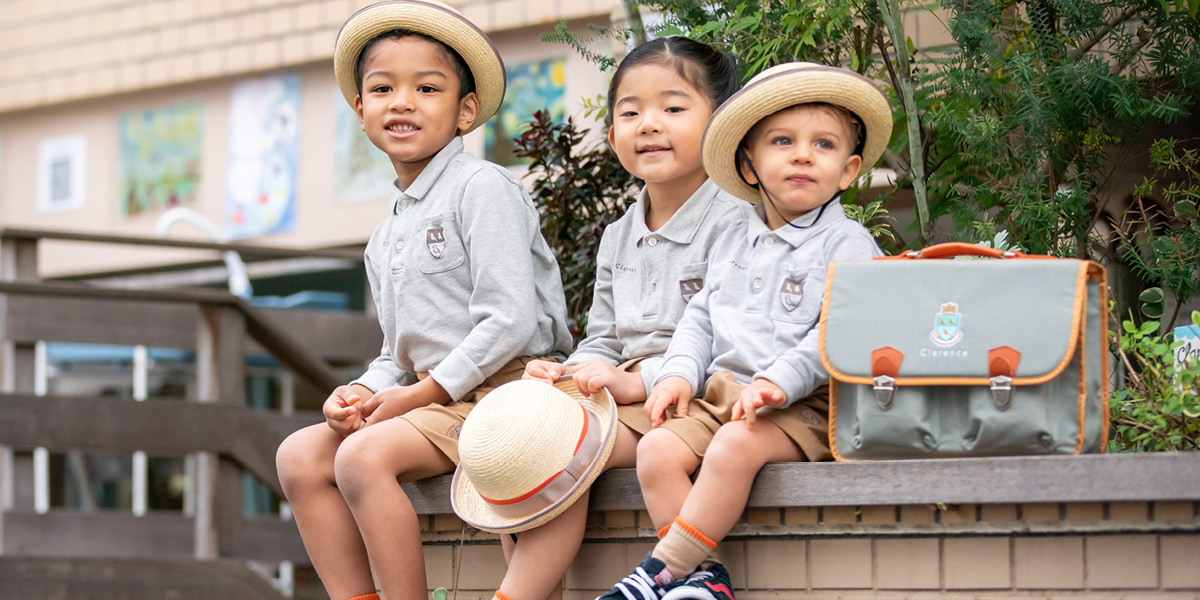 Creative learning
CIS is a preschool located in Minamiaoyama, Tokyo, and welcomes children aged two to six. Head of School Daniel Barrett-Wood discussed the CIS approach to learning.
It is "fun and creative",he said. "The children have plenty of opportunities to express themselves and be innovative, with the curriculum based on an artistic approach, underpinned by the early years foundation stage curriculum.
"When our young students learn early maths, for example the concept of numbers one to three, rather than giving them simple manipulatives to count, we would make an ice cream stand. The children can use their emerging language skills to say, "I want one scoop of vanilla and two scoops of pistachio ice cream", and their classmates will make it for them. Then we can assess if they understand the concept of one, two and three".
The CIS school campus resembles that of a classic British house. Lining the stairwells and rooms is wallpaper that can also be found in Buckingham Palace. The year groups are split into different rooms, all of which boast impressive reading materials, with pupils' work adorning the walls.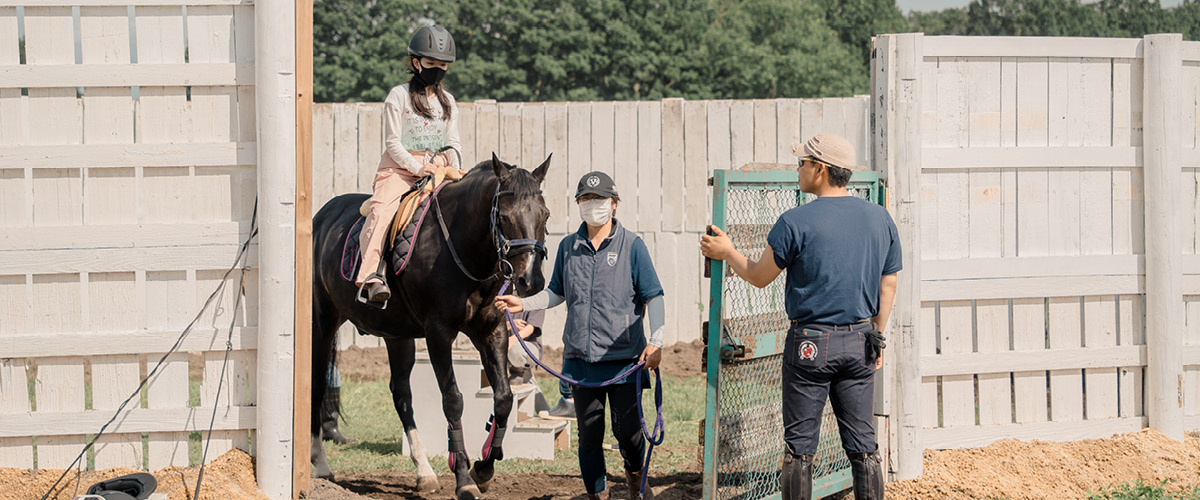 New chapters
CEA most recently opened a new primary school in Tokyo—Phoenix House International School. The school delivers the National Curriculum for England and a newly appointed teaching team arrived from the UK in the summer. Head of School Claire Fletcher spoke on her experience: "My teaching career began in the United Kingdom, where I developed strong pedagogical foundations for what lay ahead". After working in the Middle East and China, Fletcher expressed her excitement about leading the new team at Phoenix House.
"We have recruited an incredible group of teachers, trained and experienced in the National Curriculum for England, who both add value to, and share our school vision".
Fletcher spoke about how the curriculum engages and excites the pupils: "We have put together a creative, innovative and well-structured plan with units of study that really develop children's curiosity and love of learning. We employ a spiral approach, which enables children to build on their previous learning as they move through school. We wish to use our curriculum to create young people who are confident academically, can work collaboratively, ask deep questions, and think critically using a thematic approach, naturally developing inquiry skills. Enrichment is at the very heart of everything we do".
The newly renovated campus, located in Chiyoda Ward, has impressive facilities, including a new dance studio, with Harlequin flooring, a dining room, large library, well-equipped music and art rooms, as well as a large gymnasium.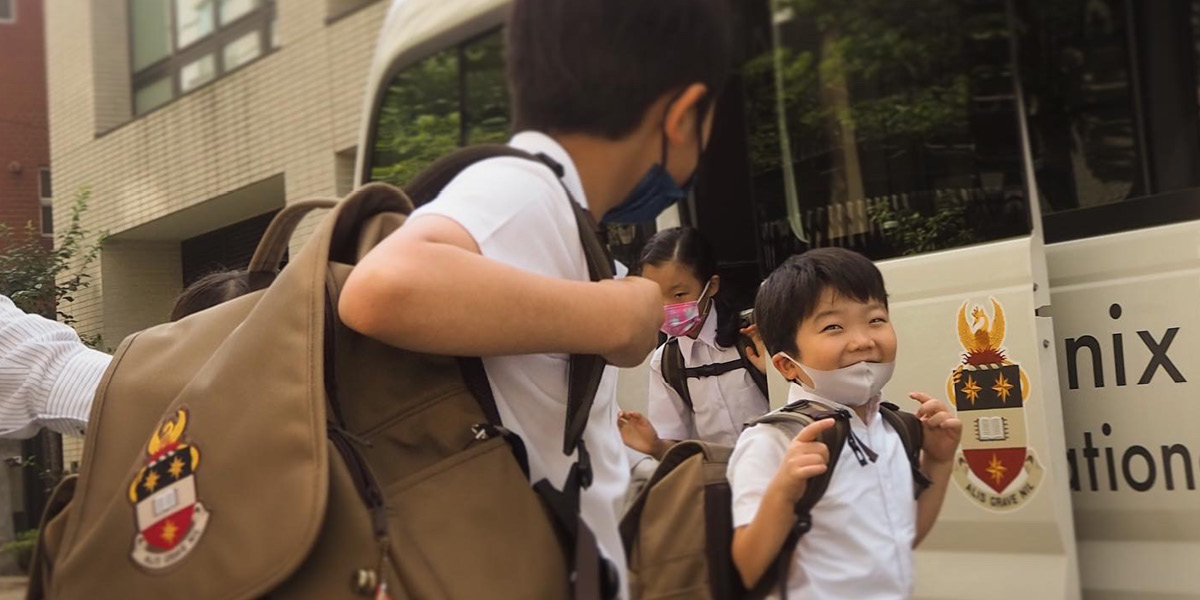 Brilliantly British
As a new school, Phoenix House has seized the opportunity to implement exciting ways to engage their pupils and offer an authentically British, language rich learning experience. "We are keen to develop the Phoenix House community and offer every opportunity for the children to develop their character and self confidence. An essential part of this is our house system, where children and staff join one of our four houses: Oak, Snowdon, WindsororRothesay",saidFletcher.T hroughout the year house events and competitions offer children the chance to collectively earn house points, culminating in the winning of the coveted House Trophy.
In addition to the house system, the school offers a club programme to all children, ranging from drama, debate and choir to puppet making, dance and the school newspaper. "We are also incredibly proud of our North Peak Enrichment Campus in Hokkaido. This huge space, encompassing a residential lodge, classrooms and wide open green space, allows children the freedom to explore the great outdoors with opportunities such as horse riding, archery and sustainable farming".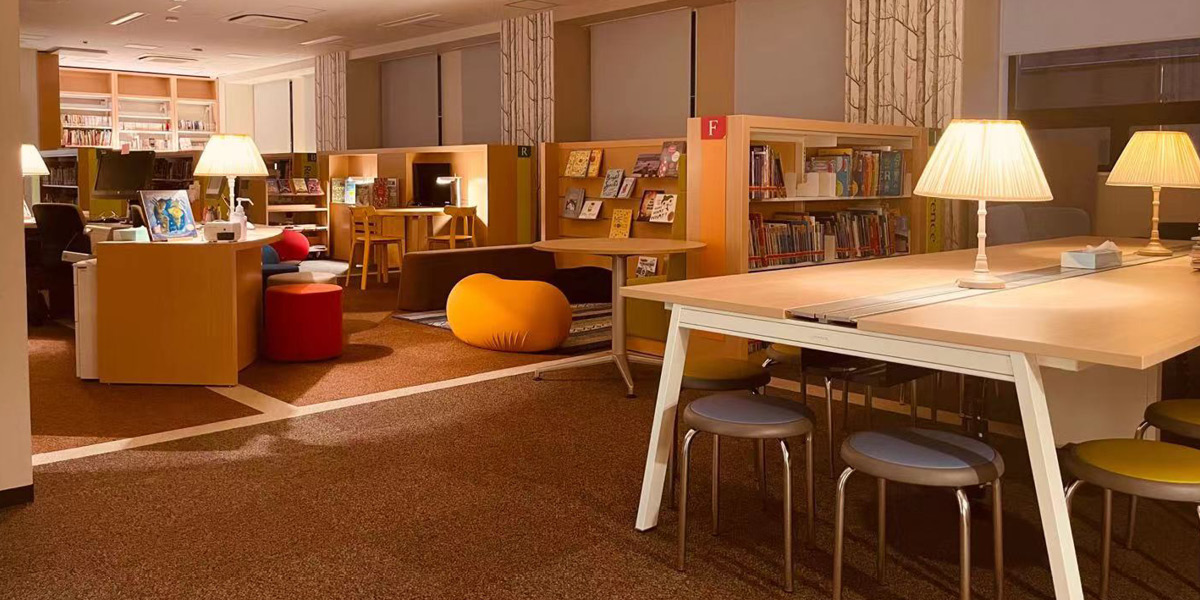 Look ahead
Barrett-Wood discussed what his time at CIS has taught him. "I have learned so much working here. So many schools are really pushing STEM, especially coding at the expense of the arts. When I came here I saw that the pupils were really exercising their imagination. They're confident and full of creativity, and if they get things wrong they are resilient and will try again with a new method. That really taught me how powerful an arts-based approach can be".
Fletcher is excited to see how the curriculum, as Barrett-Wood said, will inspire creative and motivated children, equipped with the necessary skills to flourish.
"Arts, culture and language are at the very heart of what we do at Phoenix House. We have a strong curriculum and wide ranging enrichment, but also the ambition to challenge children's understanding of the world, their ability to eloquently articulate their ideas and experiment with their opinions, and embed strong values".
---

FEI-FEI HU
Co-founder of Clarence Education Asia speaks on his inspiration and future plans

Clarence Education Asia (CEA) is dedicated to developing and operating
British international schools throughout Asia. The firm was co-founded in 2004 by British-Chinese entrepreneur Fei-Fei Hu, who had lived, studied and worked in the UK for 10 years.
His time studying at the University of Oxford gave him a great admiration for British education. After graduation, Hu worked as an assistant to Charles, Prince of Wales from 2007 to 2015. During that time he also served as the secretary of The Prince's Foundation (China), based in the royal residence Clarence House in London. Hu spoke to BCCJ ACUMEN about his time in the UK, the inspiration for CEA, and his desires for the future.
CEA's roots
"I have spent 20 years in Japan, 10 years in the UK, seven years in China, where I was born, and three years in South Africa. That's shaped my identity as a cosmopolitan multicultural, multilingual individual", explained Hu.
When asked about his inspiration for CEA, Hu credited his time in the UK, where he met many different people. "I want future generations to have the opportunity to grow up in an environment where they can grow as strong individuals with character, competence and courage. The world is becoming increasingly borderless, so providing them with a multilingual environment at a young age is so important. That's why I started this company".
The firm is headquartered and registered in Hong Kong. "The vision is that we will create a group of schools across Asia. The idea was to open those schools and then share an enrichment campus in Hokkaido.
"So, we wouldn't be fixed on one campus. Pupils could come over the seven years of study to the enrichment campus. Pupils from Thailand, Singapore, China", he explained. This is a way to encourage the children at the school to mix with people from different backgrounds and countries, encouraging the multilingual, multicultural goals that Hu has.
British base
Both CEA schools—Clarence International School (CIS) and Phoenix House—use British curriculums: Phoenix House the National Curriculum in England, and CIS the Early Years Foundation Stage. Explaining why he had chosen those curriculums, Hu said: "Prestigious British schools such as Eton and Rugby are so good at posing necessary deep questions to inspire change. I think that way of thinking must start earlier".
When Hu and his wife had their first child, it pushed them to start their own school. "We didn't have any big investors, so we started a small establishment in Aoyama. We started with three pupils—one of whom was my son—and our early approach to education was quite unique. We had the opportunity to work with an agreement in London, the charity Children & the Arts—formerly known as The Prince's Foundation for Children & the Arts.
"The aim of Children & the Arts is to encourage children's early engagement with the arts, be it performing arts, visual arts, poetry, theatre, storytelling or music".
Future school
The next CEA school to open in Japan will be Rugby School Japan, in Chiba Prefecture. Developed in partnership with Rugby School in Warwickshire, England, the school is set to open in September 2023 and will be accepting day and boarding students. "It's a huge project", said Hu. "I think our partnership with the Rugby School genuinely matters. It's not just about borrowing the logo and creating the same uniform, I really want to bring the core value of Rugby School's 'Whole Person, Whole Point' to Japan.
"I'm thrilled by the fact that, in the past five years, we were able to develop ideas and realise ideas, one by one, to something tangible. This is my way of giving back and contributing to the next generation—also to make Tokyo a more attractive place for companies, individuals and families to come and live. We look forward to adding to the tapestry of fantastic schools in Tokyo".