Work is well under way at the UK Battery Industrialisation Centre, and the state-of-the-art facility, close to Coventry, is scheduled to open next year. Firms working on next-generation storage solutions for electric vehicles (EVs), researchers looking to make the next major breakthrough in the sector and the British government all have high hopes that this facility will help solidify the UK's position as a world leader in the design, development and manufacture of batteries for future EVs.
And the connection with Japan is critical, they emphasise.
Japanese support
There are high hopes that the sector will build on the close ties that UK firms have established with Japanese counterparts in the auto sector.
"Our Japanese partners were instrumental in the rebirth and success of the UK automotive industry, and we fully expect Japanese firms to continue to play a major part as our industry embarks on the historic transition to a zero-emission, connected and autonomous future," Slaughter said.
As part of efforts to build on existing relation­ships and forge new links with Japanese firms, a record 21 British firms exhibited at the spring congress hosted by the Japan Society of Automotive Engineers of Japan (JSAE). The exhibition was held at the Pacifico Yokohama convention centre in Yokohama over three days from 22 May and attracted more than 70,000 engineers, researchers and executives from around the world.
The British presence was organised by the Advanced Propulsion Centre, a privately owned, not-for-profit organisation that was set up by auto industry players in 2013 to operate between industry and the government to accelerate the development and introduction of low-carbon auto­motive technology.
"Japan is important to UK business. We have long-standing business relationships and high levels of technical exchange," said John Beasley, director of technology and projects at the centre. "Japan is embracing low-carbon and environ­mental challenges, as is the UK, and working together can realise solutions far quicker".
Power to export
"But we cannot rest on our laurels," Slaughter said. "That is why we are supporting businesses in the UK that are developing battery technology to export to overseas markets, and working hard at home and through our overseas posts to bring large-scale battery manufacture and an end-to-end electrified supply chain to the UK.
"The UK is a highly competitive and attractive business environment for the automotive supply chains of the future, just as it has been for our highly successful existing automotive industry," he pointed out.
The government's Faraday Battery Challenge is offering £274mn for firms to design, develop and manufacture batteries in the UK, with the robust domestic chemicals industry ready to supply the key materials needed for EV batteries at the same time as the nation's "highly collaborative research ecosystem" provides battery makers with a competitive and technological edge, Slaughter said.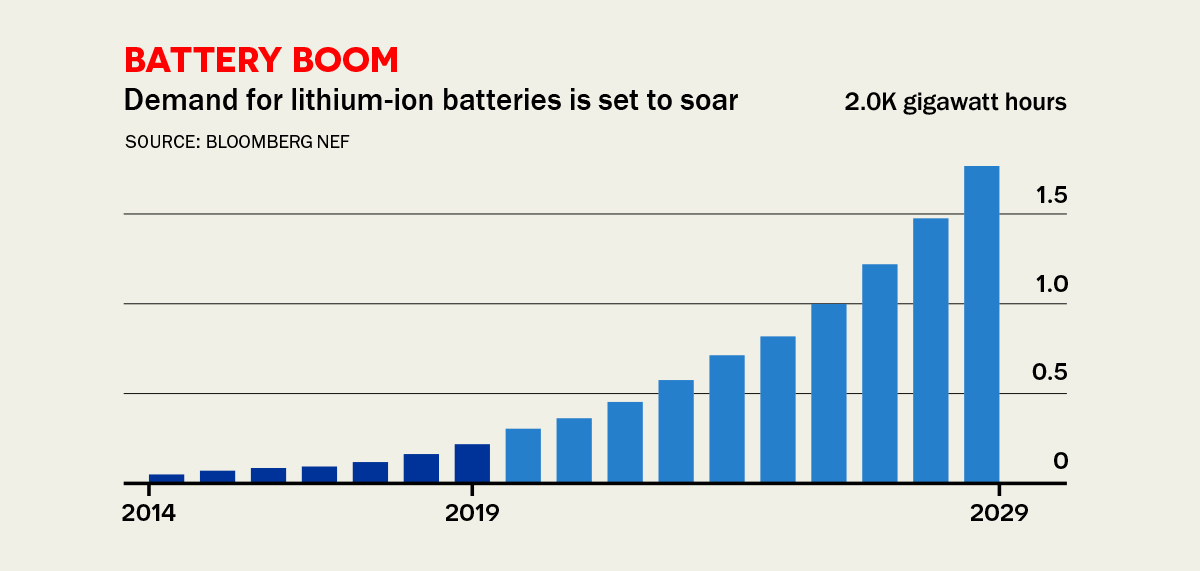 Advancing innovation
As recently as May, the government announced that an extra £28mn is being invested in the UK's first gigafactory—a giant facility for battery production. That's on top of the £80mn provided by the government through the Industrial Strategy Challenge Fund.
The aim is for the facility to serve as a new national centre of excellence in the sector that brings together industry and academia to develop inno­va­­tive new battery designs. As demand for EVs increases, the centre will also help nurture a new generation of skilled technicians and attract additional investment in zero-emission vehicles.
Speaking exclusively to ACUMEN, Mark Slaughter, director general for invest­ment, said Britain has a long and impressive track record in the auto industry and that the government is committed to building on the national know-how in battery technology.
"We are proud of our highly innovative, cutting-edge battery research and development and manufacture," Slaughter said. "We invented the lithium-ion battery, which was then commer­­cialised by Sony. We were the first European country to have volume battery manufacture for electric vehicles, thanks to Nissan's Leaf battery plant in Sunderland, and firms such as Hyperbat, McLaren, AGM Batteries, Delta Motorsport and Intelligent Energy lead the way in advanced battery and fuel-cell technologies".
And while the UK is recognised as the global home of motorsport, that is also now true of the all-electric Formula-E racing series.
"This is testament to the excellence and agility of the UK's research community and its entrepre­neurial spirit," he added.
Early market
Firms that displayed at the UK pavilion were impressed by the number of visitors and the tech­ni­cal competence of the people who took part, Beasley said. Yet, there is still some way to go, he agreed, before zero-emission automobiles are in the majority on the world's roads.
"The race is by no means over," he said. "We are seeing some early market adopters, purchasing and using vehicles such as the Nissan Leaf, the Jaguar iPace and Toyota hybrids, but we have some way to go before these vehicles are the majority of sales, in part because they are still expensive.
"We need to make the vehicles more affordable for mass market adoption, which requires working closely with supply chains around the world, and this will open up many new opportunities".
Intelligent Energy Ltd. was among the firms represented in Yokohama, with Dr Lee Juby, chief sales officer of the Loughborough-based firm, applauding the British government's decision to provide support for zero-emission fuel-cell electric vehicle powertrains.
"The UK government has taken the strategic approach of creating and sustaining a national expertise in low-carbon vehicles, along with an expertise in connected and autonomous vehicles, covering all aspects of design, engineering, develop­ment, testing and introduction into fleet operation," he told ACUMEN.
"Intelligent Energy has received government support for its zero-emission fuel-cell system development, and has also been supported to take part and exhibit at international trade shows via UK pavilions," he added. "This has provided a great opportunity to be able to showcase our products to relevant audiences and industries".
The firm is the market leader in lightweight fuel-cell power, with its fuel-cell stacks the most power dense available. And the power modules, when combined with hydrogen storage, are at least three times more energy dense than an equivalent weight of traditional lithium batteries. That makes them very attractive to Japanese firms.
Building momentum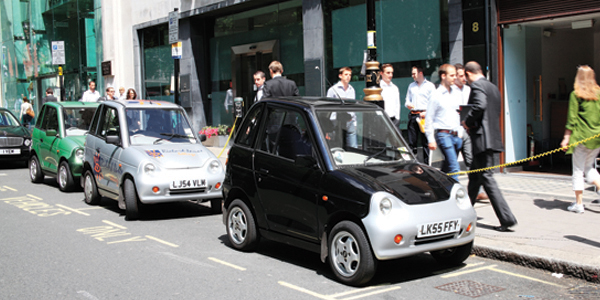 Other UK firms are similarly on the leading edge of this sector. According to Juby: "The UK has a rich history of technology innovation and a great record of technology transfer from universities. Intelligent Energy's roots are at Loughborough University, from which it was originally a spin-out firm in the 1990s".
A regular visitor to Japan for the JSAE show in recent years, Juby said there was a high level of interest again this year.
"The JSAE show has benefited Intelligent Energy in several ways," he said. "The show enabled us to keep in touch with existing customers, to keep track of their product development and to inform them of our new developments. For ongoing prospects, we are able to keep in touch and keep the sales message moving".
As a result of the connections made while in Japan, Juby said the firm is now following up on more than 50 solid leads that he expects "to transition into sizable new opportunities".
Local presence
Avid Technology Group Ltd. was another of the British companies that came to Japan in May, with the Northumberland-based battery manage­ment and battery systems specialists looking to stand out in what is becoming an increasingly crowded global field.
"UK firms are at the forefront of electrification tech­nologies, with a particular specialisation and expertise around eMachine, power electronics and battery systems develop­ment," said Iain Young, director of sales for the firm, which works closely with major vehicle original equipment manu­facturers (OEMs) in the UK, as well as battery manufacturers and academia to develop high-density, long-life battery systems for commercial and off-highway vehicles.
One thing that became apparent after the firm's most recent visit to Japan was the need for a local presence if it is to grow the business here. The hurdles have already been identified:
High cost of setting up a legal entity in Japan

Language barrier

Identifying and hiring suitably qualified tech­nical and commercial staff
But Young insists, "Japan is a key high-growth market for electric vehicles and, therefore, is a natural market for Avid's range of electrification products and systems".
Marketing Manager Jordan Taylor concurs, pointing out that Japan has a large number of manufacturers that specialise in truck and off-highway vehicles, adding that this sector "has the potential to be a sizeable chunk of our business".
The Yokohama exhibition was a "great plat­form for us to get our technology under the eyes of some of the key senior staff at the Japanese vehicle OEMs," Taylor said.
Promising future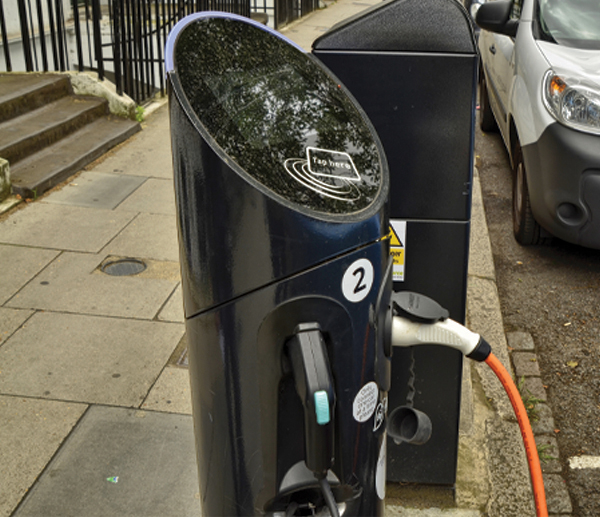 "The majority of our customers to date are mainly from Europe and North America. However, as Japan is also a forward-thinking automotive market that appreciates new technology, coupled with the fact that Japan also has many global vehicle manu­facturers, it only makes sense that we enter the Japanese market to supply companies there as well".
Young applauded the government's decision to build the new battery testing facility near Coventry, which will complement Avid's own in-house capabilities.
"The future for Avid is very exciting as we seek to significantly scale up our manufacturing operation from 2019 to meet the huge demands coming from our focus on EV market segments," he added. "For Japan—and internationally in general—we see huge growth fuelled by the demand from major global vehicle manufacturers and tier-one OEMs".