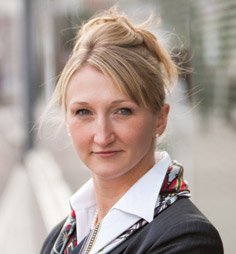 The main point of our recent trip to Tohoku, led by disaster-recovery NPO Relief 2.0, was to meet key contacts in the Ishinomaki business community and learn what they need to re-open their firms, and identify measurable and sustainable ways that BCCJ members could support the recovery of the local economy.
But even with the best intentions and all the will in the world, things are not that simple.
Families, homes and other buildings have been torn apart and businesses destroyed; even three months after the earthquake and tsunami, parts of the landscape remain post-apocalyptic.
During our three-day mission, we met with a variety of locals including community and business leaders, and everyone had a different story to tell:
There was the mother living on the second and third floors of a filthy, tsunami-ravaged restaurant with three young children while her husband seeks work in another part of Japan. There were shop owners who, with just about enough energy to continue clearing debris from their water-damaged shops, lack the energy to fill out the endless, complicated forms that would guarantee them 25% support from the government. There was the restaurant owner whose family business had been operating for 97 years, but who is now at a loss regarding how they might reach the centennial.
A community leader we encountered was exasperated by the government's lack of decision-making power; she had highlighted on a photocopied map which buildings she believes need to be demolished, which can remain and which are so far unclassifiable. And not to be overlooked is the bicycle shop owner who desperately wants to start operating in new premises, but who has lost his friend and major client, the local paper factory.
A local leader explained that business owners have now decided it is pointless to spend money on their individual shops as there is no grand plan for the future of Ishinomaki. The people are not in a position to know exactly what they want in order to move forward.
An izakaya owner said, "The government talks in terms of ideal situations, but we look around us and see that everything is in ruins. We don't have the things they say we have or need". A small business owner opined: "I think you just have to do it yourself".
The business community, which gathers at a central location every day at 8am, is working on ways to rejuvenate the area and will present these ideas to the local government on 30 July. Ideas include establishing mobile businesses by the coast, donating abandoned premises to educational or community initiatives, and printing T-shirts and picture books to raise funds for a future rebuild.
The BCCJ is continuing to work closely with the local stakeholders, listening to their experiences, understanding their needs and prioritising their hopes for a new Tohoku. Standing as a complement to larger relief and recovery programmes, we will support the people of Ishinomaki to build an ever-expanding open network of partners who will allow us to boost the rejuvenation of north-eastern Japan.
On the final night of our mission, a small-business owner told us through tears: "It would be rude and disrespectful of us not to keep going, especially after all the help that we've received from the international community. Please don't forget about us, at least until we have reached a point where we can help ourselves".
Thank you very much for your continued support.