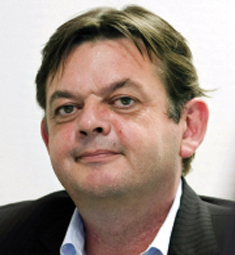 If anyone doubts Britain's commitment to Europe, they probably haven't read BCCJ ACUMEN recently. The Brussels-based EU-Japan Centre for Industrial Cooperation—a joint venture between the EC and the Japanese Ministry of Economy, Trade and Industry that strongly influences trade talks such as those featured in our cover story this issue—never fails to ask me each month if it can reproduce in their magazine any EU-related stories we feature.
And a frequent flyer, who regularly picks up ACUMEN at Heathrow, Hong Kong or Narita airports, recently observed that we seem to cover key European issues more than other magazines here. He was mainly referring to our interview with the EU envoy in February, the Eurofighter feature in May and—when I told him it was scheduled—this issue's EU–Japan trade agreement feature.
Former BCCJ Executive Director Ian de Stains OBE also reminded guests at his farewell luncheon in April that Britain and the BCCJ, despite what some critics claim, are very pleased to support the EU, while remaining proud to be British.
Choosing to share a continent, but not its currency, is a good example of "active and activist" Britain. And the recent debacle involving bribery allegations against the global football body Fifa is another example of a sceptical Britain, unafraid to act independently within the group when something looks dodgy.
Strangely, a number of Fifa members accused Britain of being "undemocratic" for simply voting to postpone the Fifa presidential polls that had but a single candidate up for re-election. I haven't quite figured out that one yet.
Although I can't speak for the BCCJ or the British government, I can say that, as well as members, ACUMEN targets other Europeans, North Americans and, indeed, anyone with an interest in British culture, lifestyle and business in Japan.