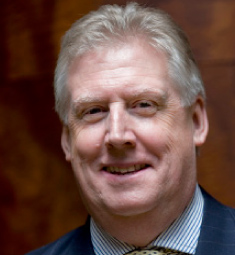 I am sitting at my desk trying to think of a suitable title for this column. Behind me is one of those magical, blue Tokyo winter skies that makes you want to get out and walk in the cold, crisp air.
It reminds me, though, of what we all need to do from time to time—some blue sky thinking. What if? Why not? Challenge the accepted practices and do things in a new, or better, way. How often is it that we sit back and think about why and how we do what we do?
This was the BCCJ'S thought process last year when, after more than 10 years, we decided to upgrade our online web presence; to look hard and seriously at how automation can bring real benefits to the people that we serve—our members and the secretariat.
A key milestone in our journey was 23 January. We continue delivering a value-added service to our members wanting news, information and to book for our events. It is now possible for them, with a few clicks, to book in for an event. Payment confirmation arrives immediately, allowing them to get on with their busy lives.
What about new members? We have thought of that, too, and now offer one-stop, online membership applications. We are one of the few foreign chambers of commerce in Japan—if not the only one—that new members can join online.
Our event-payment system has improved immensely using Paypal—which provides a safe, secure gateway and rapid acknowledgement of payments.
One feature we are really proud of is the customisation available in the members-only section, called "My BCCJ". You can select up to six widgets that will display such things as the time in London, yen/sterling exchange rates, and our Flickr photo stream of past events.
One thing is clear: we are not being complacent. Doubtless, this will be a continuing journey for us as we strive to stay ahead of the curve in serving online our members and prospective members.
Your feedback is important, so please tell us what you think. Please log in to www.bccjapan.com and let us know your thoughts by clicking on the contact us section of the website.
VIP visit
Chancellor of the Exchequer George Osborne paid an early and welcome visit to Japan, where he attended a reception at the British Embassy Tokyo and met his Japanese counterpart and Prime Minister Yoshihiko Noda earlier in the day. Osborne gave an upbeat message about the strength and durability of the UK–Japan relationship. He also showcased the great new advertising campaign that supports the London 2012 Olympic and Paralympic Games, as well as the Queen's Diamond Jubilee in June.
51 Night
January also saw the BCCJ return to the Shangri-la hotel Tokyo for the first 51 Night networking event of the year. Thank you to all the attendees: 104 people, a record number. It was good to see so many new and old faces as well as many potential new BCCJ members.
As the year unfolds, it is indeed great to be getting off to such a promising start amid all these blue skies.