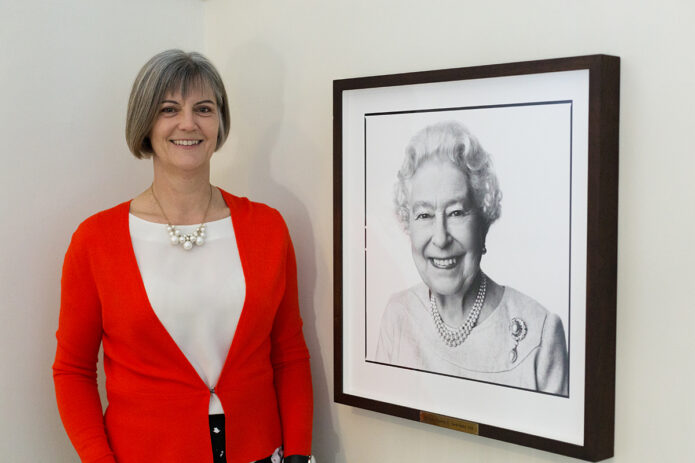 February 6, 2022, is a special day. It marks the 70th anniversary of Her Majesty The Queen's accession to the throne. This is a remarkable and historic moment, as it is the first time a British monarch will mark their reign with a Platinum Jubilee.
To mark this momentous occasion, the year ahead will be full of celebrations and initiatives bringing together people across the UK, the Commonwealth and the wider world. Accession Day itself will be a moment of appreciation and reflection—both for our monarch and people across the UK and Commonwealth—on her many years of devoted service.
Her Majesty The Queen is expected to be with family that day, but in the months to come there will be many moments for the public in the UK and abroad to celebrate and be actively involved in this historic event. 
In the UK, the Platinum Jubilee will culminate with a four-day public holiday from 2–5 June, coinci­ding with The Queen's official birthday. During those four days, communities across the UK will get together and enjoy food and drink at street parties as part of the Big Jubilee Lunch. The centre­piece will no doubt be the winner of the Platinum Pudding compe­ti­tion that gives the public the chance to create a pudding that will be served at events throug­hout the year.
A spectacular Platinum Jubilee Pageant featuring talented performers from across the UK and the Commonwealth, and an extra special Trooping the Colour birthday parade will be other highlights of that special long weekend. Together with the celebrations, The Queen's Green Canopy—"plant a tree for the Jubilee"—is a unique initiative that invites individuals and organisations to create a legacy in honour of the Queen and to safeguard the natural world for generations to come.
Through our own events in the year ahead, we will be bringing a flavour of the celebrations and historic occasions of this special moment to friends, partners and the public in Japan. This year is set to be a truly memorable one for the UK, both at home and here in Japan. 
BCCJ ACUMEN, CUSTOM MEDIA AND THE COMPANIES LISTED BELOW WOULD LIKE TO CONGRATULATE QUEEN ELIZABETH II ON HER ROYAL PLATINUM JUBILEE AND THANK HER FOR 70 YEARS OF LOYAL SERVICE TO THE UNITED KINGDOM AND COMMONWEALTH.