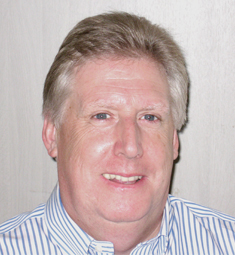 The event marking the fourth British Business Awards was held in fine style at the ANA InterContinental Tokyo on 4 November. The much-anticipated annual occasion was a celebration of all that is great in the Japan–UK relationship for organisations operating here.
This year, there were five awards and the fact that there were a record number of entries is testament to the work of Executive Director Lori Henderson and a team of volunteers who kept busy encouraging nominations.
An old—but true—cliché is that everyone nominated was a winner, but there can only be five award winners and they can feel justly proud of being acknowledged best of breed from among their peers in each of the categories.
For full details of the winners and the proceedings, please read our cover story on page 14. Briefly, however, the Design and Innovation award was won by Nissan Motor Co., Ltd. for their Leaf electric vehicle. Environmental Contribution was won by the ANA InterContinental, Tokyo for their Green Engage comprehensive, online sustainability system. Second Harvest Japan won the Social Responsibility award for pioneering Japan's first incorporated food bank and their response to the 3/11 disasters. The Person of the Year went to Steve Crane who, linked to UK–Japan activities for more than 10 years, is truly an ambassador for the UK in Japan. Finally, Robert Walters Japan K.K.—Company of the Year—is another strong example of British success in Japan, having grown from a handful of staff 11 years ago to become the largest foreign recruitment firm here.
Back to business
The BCCJ has been promoting back-to-business initiatives that provide sustainable enabling resources to help Tohoku business communities kick start their economies. The success of the silent and live auctions held during the evening raised an impressive amount of money, and attracted generous sponsorship by Unilever which contributed the cost of the evening's meals that amounted to ¥1.5 million. Many thanks to Unilever's Ray Bremner for this extraordinary generosity.
Events such as the British Business Awards do not just happen; our small but energetic Secretariat did a wonderful job as they do for all events. In particular, I would like to acknowledge Lori Henderson, Operations Manager Sanae Samata, and intern Stuart Busby for their incredible hard work.
Our thanks also go to BCCJ Vice- President Paul Atkinson, for his unstinting work over the past 11 months, while not forgetting the Executive Committee members, who give their time freely. I am proud that their encouragement and counsel has made the BCCJ the only foreign chamber of commerce in Japan with a growing membership.
We are also fortunate to have been supported by a record number of sponsors this year. Without them, it would have been very difficult to present such a great evening.
Thank you all for your generosity and we look forward to working with you via BCCJ ACUMEN, our regular events and other initiatives.