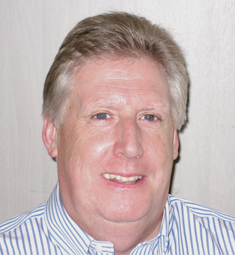 Super Cool Biz—that is the latest government catch phrase to encourage office workers to dress down in the upcoming summer season. The wearing of sandals and aloha shirts will become the order of the day so that air-conditioning units can be set at 29C to lower power consumption.
It might be better for the government to adopt Super Cool Biz to get across the message that Japan is again open for business and is a super cool place to work, live and do business.
The BCCJ Executive Committee was delighted by the very strong response we received to our Request for Proposals to design, develop and host a new website. The final decision, among some excellent proposals, was a very difficult one. After much debate and due consideration, I am pleased to announce that member company Eat Creative was selected as the winner, and will be working with Lori and Samata-san in the months ahead to bring this project together.
This is a major undertaking for the BCCJ, and we are very excited about the benefits that a new, state-of-the-art site will bring to our members. Please stay tuned.
The re-energisation of the Chamber is progressing well and our events programme is in full force with a wide range of interesting, relevant topics on all aspects of doing business in Japan. You will see in this issue how we have categorised the events programme so that you can quickly and easily book in, be part of and contribute to the success of the Chamber.
November is already shaping to be an exciting month with the 4th annual British Business Awards being held at the ANA InterContinental Tokyo on 4 November. I am also delighted to say that Cherie Blair will be addressing the Chamber on 17 November at an as yet undecided location. Mark your diaries now for these two great upcoming events.
June is the beginning of the rainy season, but it is heartening to note that as life resumes to the new "normal", hotel, airline and restaurant occupancy rates are slowly but surely returning to healthier states than in the immediate aftermath of the earthquake. Long may this trend continue.
The long-term impact of the earthquake will be with us for some time; I encourage you and your businesses to help Japan recover quickly by getting involved and helping however you can.
After all, if Cool Britannia can do it for the UK then let's hope Super Cool Biz becomes something more than a summer dress code in Japan.