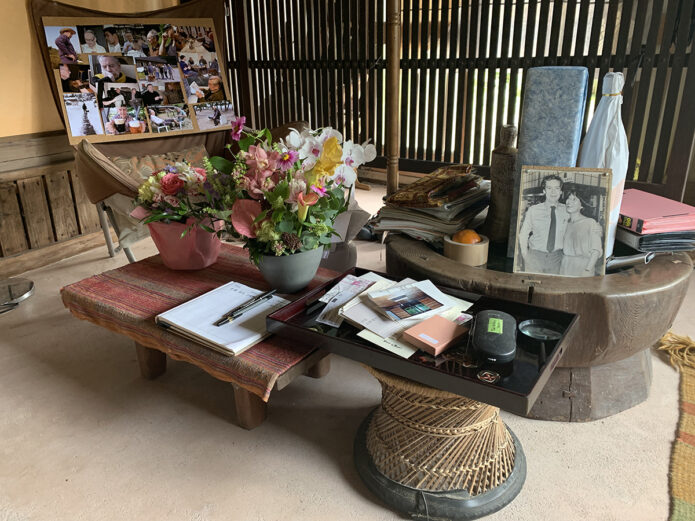 A resident of Kansai for close to 50 years, David Jack, who died suddenly on 17 September 2021 aged 83, kept a comparatively low profile for a man who was for many years the lynchpin of Kansai's foreign community, and who influenced so many he met with his generosity of spirit and encouragement. Although perhaps best known as the founding editor of one of the best English-language publications Japan has ever seen, the monthly magazine Kansai Time Out (KTO), which was published from 1977 to 2009, David's wide-ranging interests and relentless curiosity ensured this was just one of several ventures he was involved with at any one time.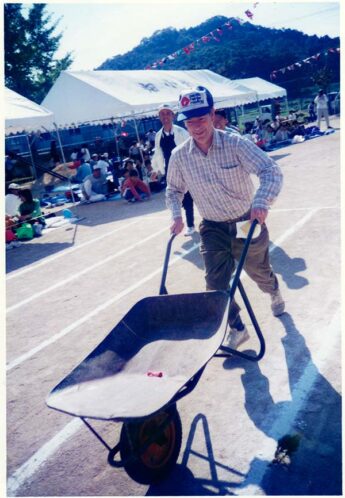 Britain born
Born in Hendon, London in August 1938, David spent much of the war evacuated to family members on his father's side in Scotland—a formative experience, the memories of which never left him. Despite leaving the UK in 1961 to explore the world, David continued to feel a strong connection to Scotland, eventually establishing a branch of his Fieldwork ecological and rural development project at Garve in Ross-shire in the early 2000s. 
A little too young to be a beatnik, and a little too old to be a hippie, David left the UK for Australia in 1961. Witnessing the 1948 Ashes series at Lord's gave rise to a life-long appreciation for cricket and played a part in his decision to visit Australia. 
Getting sick in Isfahan, Iran, and being looked after by a temple priest there for four days—as he told me at one of our last meetings in the summer of 2021—was just one of the many adventures he had as he slowly made his way across Asia, sometimes hitch-hiking, other times—when he had some money in his pocket—travelling by bus and train. 
The unexpected death of his father while in Australia led to him flying on an aeroplane for the first time to return for the funeral in London. Further adventures included travelling across Canada and working at an asbestos mine in that country's British Columbia (BC) province—BC was always close to his heart and he later purchased property there.
Arriving in Japan in 1971 to teach English at the International Language Centre, Osaka (or ILC as it was known), and with the intention of staying for just one year, David managed to visit both Japan's northernmost point (Wakkanai) and westernmost by the end of that first year and decided to stay. 
Goodbyes 
For a 23 October memorial event at the 150-year-old thatched farmhouse in which David had lived with his wife, Sachiko Matsunaga, since the early 1990s, in Sasayama, Hyogo Prefecture, many of David's old friends and former colleagues gathered to pay tribute to a man who had inspired them all.
Ray Kruger, who runs Kansai's oldest foreign-owned travel agency Academy Travel, first met David in 1977. "I began Academy in late 1978 and had advertised in the English-language newspapers, but at great cost for little reward. KTO had just started and still only had limited distribution, but I still got three or four times the response from my advertisements there. David was such a nice negotiator. He was genuine. Despite the digital age, he would make a point of coming to see you in person, and then insist on going out to a local restaurant, always doing research for KTO".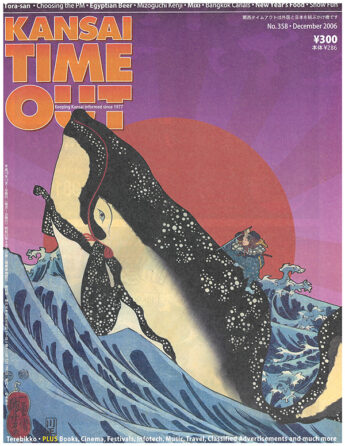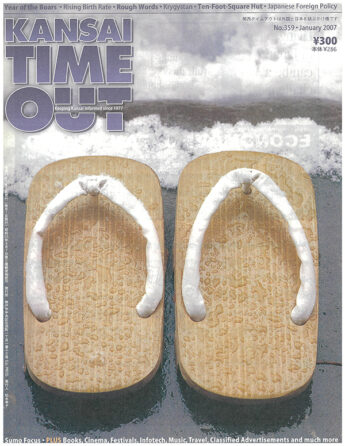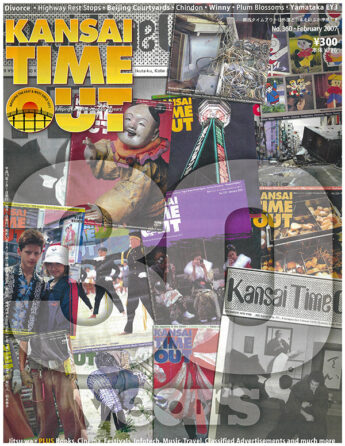 Geoff Rupp, who established the Kobe-based Language Resources in 1981, said: "KTO was the only place to advertise and was very helpful in introducing teacher training courses", he remembered. "David was always interested in promoting educational issues".
In the early 1990s, David—and KTO—received an award from the city of Kobe, where the magazine had its main offices, for his contribution to the international community. Despite this, David wasn't so interested in the limelight, or formal membership of various societies or clubs, preferring to let others step forward and take the glory.
Professor Steve Brown, of Konan Women's University, recalls David as being "Somebody who would plant the seeds, not someone who would stand out. Someone who had real perseverance, starting projects that may not come to fruition for several years. He was always about bringing people together, whether through KTO or other projects".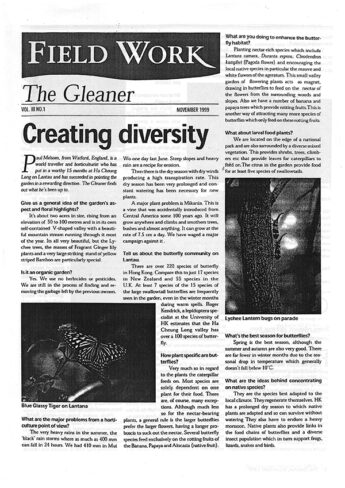 These other projects included, with Sachiko, the Kansai Bangladesh Project, a grassroots charity that provided safe drinking water, electricity and access to education in Bangladesh for more than 30 years, as well as the ecology-themed Fieldwork project which had operations in Scotland and Hong Kong's Lantau Island, and in Sasayama. David also opened a second-hand bookshop, Wantage Books, in Kobe, and leant his support to the Kansai International Media Forum, during its five-year run (1998–2003). He also supported Elizabeth Oliver's Animal Refuge Kansai and was very helpful to Alistair Seton when the latter started his own arts magazine, Daruma, in 1993. He offered technical expertise and wisdom based on his experiences with KTO, which was already 16 years old by that point. 
To end on a personal note, I first wrote for KTO in 1995, and meeting David for the first time that summer changed my life. Over the next nine years I worked very closely with him, learning not just about editing and publishing, but about the importance of community and offering others a chance or an opportunity. In various ways, David was simply trying to make the world a better place, doing so all the time with humour and a twinkle in his eye. He was the most inspirational person I have ever met, and I miss him very much indeed.