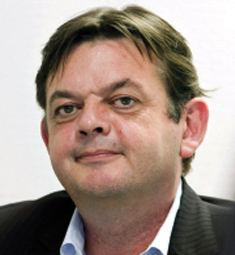 It's refreshing to see success amid the gloom—and politicians getting it right. Cynics rolled their eyes when the government announced a major initiative last year to create a "Silicon Valley" in a gloomy part of London more traditionally known for poverty and a working-class soap opera than shiny offices and innovation.
Three weeks after the Tech City Investment Organisation, part of UK Trade & Investment, held a Tokyo seminar in mid-October (see page 26), however, Prime Minister David Cameron announced that the cluster of enterprises in east London had tripled since late 2010 to an impressive 600—and is fast approaching the city's new area of Olympic Park. Against a backdrop of drastic budget cuts that have affected many departments, the government appears to have acted wisely.
Downing Street pointed to a 225% rise in the research and development tax credit offered to SMEs, twice as much capital gains tax relief of £10m for start-ups, and a special visa for entrepreneurs, so that global talent might be drawn to the area. London now has three times more IT and software firms than any other city in Europe.
The government is also asking entrepreneurs to suggest other ways to slash red tape and attract more firms like Cisco and Intel, which arrived recently.
Naturally, not everyone is happy with the government taking the credit, nor the area losing its cultural atmosphere as rising property prices force out locals. But it is a rare piece of good news for business and shows there are lucrative opportunities out there, with no shortage of people happy to take on the challenge—and a government willing to help.
In the news
BCCJ ACUMEN enjoyed strong global exposure as a result of the ongoing Olympus debacle. Thanks to the wide circulation among influential people that the magazine enjoys, reporters from the New York Times, Reuters, The Independent, the Financial Times, Bloomberg and Kyodo all have quoted some of the sharper words sacked CEO Michael Woodford said in our September interview. Our website traffic jumped 300%. The story becomes more intriguing by the day, and I can't wait for the next chapters to unfold.
Congrats
The British knack for staging grand events was evident on 4 November at the British Business Awards. Congratulations to the winners and organisers on a splendid evening that went smoothly and attracted record numbers of nominations, guests and sponsors. No wonder the BCCJ is the only foreign chamber of commerce in Japan with a growing membership. See our cover story for details.