Why UK is gateway to world's biggest market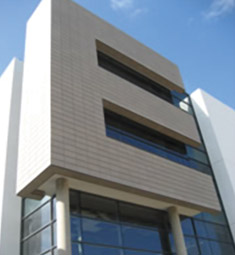 In June 2009, Eisai Co., Ltd., one of Japan's major pharmaceutical firms, invested more than £100mn in opening its European Knowledge Centre in Hatfield, Hertfordshire. This enabled it to integrate all functions on one site with more than 500 staff, combining manufacturing, discovery and clinical research, marketing, and European headquarters facilities.
Eisai is one of about 40 Japanese life sciences firms that have set up their European headquarters and integrated facilities in the UK.
The attraction of the UK lies in the fact that it is a life sciences global centre of excellence, as well as the number-one gateway to Europe—the world's largest market, with 27 member states and a population of nearly 500mn. Life sciences form a high-tech industry in the UK, with annual domestic R&D investments of around £5bn.
Five key factors make the UK the location of choice for many investors in life sciences:
• Availability of world-class science, innovation and skills
• Culture of collaboration among industry, academia, the National Health Service (NHS) and the government
• Structure of the NHS, which is one of the world's largest buyers of life sciences products and a proven research partner for developing and evaluating new medicines, medical devices and technologies
• NHS streamlining of clinical trials that makes it easier for life sciences firms to access the service's potential in this area
• Very supportive business and regulatory environment
UK Trade & Investment (UKTI) life sciences teams at the British Embassy Tokyo and the Consulate-General in Osaka are responsible for the biotechnology and pharmaceutical, healthcare and medical devices, as well as the chemical intermediary sectors. We have two main sets of activities:
Investment
Our main objective here is to highlight the strength of the UK's life sciences sector and encourage firms to consider its potential for their respective businesses. UKTI investment services for Japanese firms, such as Eisai, considering setting up operations in the UK are free and confidential, and include the following benefits:
• Sector-specific information regarding UK R&D in life sciences relevant regulations; clinical trials; UK government policies and strategies; healthcare and life sciences
• Bespoke information on the registration of a firm; immigration; financial incentives; labour; real estate; transport; utilities; and regulatory issues
• Comprehensive regional and local analyses to help overseas firms choose the right place to set up
• Introductions to sector networks, comprising industry leaders, universities and centres of R&D excellence
• Help for international firms to conduct R&D in the UK, and build collaborative technology partnerships through our R&D Partnerships Initiative
• Help for overseas entrepreneurs to develop innovative UK business opportunities through our Global Entrepreneur Programme
• Provision of continued support through our Investor Development Network, which helps firms once they have a presence in the UK
Trade promotion
Our trade team aims to introduce British life sciences expertise, products and services into the Japanese market. UKTI trade promotion activities mainly involve our Overseas Market Introduction Service, a tailor-made market research and programme development service, as well as the organisation of annual trade missions to Japan. For February 2012, we are planning a combined bio/pharma and healthcare/medical devices mission to Japan that will focus on the subject of ageing.
In October 2010, UKTI Japan's bio/pharma mission was joined by 21 UK firms, the largest group to visit in several years. They gave presentations and attended networking receptions in Tokyo and Osaka, to which local pharmaceutical and bio tech-related firms were invited.
Generally, UK mission members are a mixture of firms with experience in doing business in Japan and those that are new to the market. Besides exploring business opportunities with Japanese firms, the latter firms also profit from the experiences and market savvy of other mission members.
In February 2011, UKTI organised a healthcare/medical devices mission to Japan that brought together representatives of seven UK firms, of which four came out from the UK and three were Japan-based.
We see many opportunities for UK-Japan partnerships and business cooperation:
Pharmaceuticals and biotechnology
Japan's pharmaceuticals market, worth $102bn, is the second-largest in the world. In 2008, the UK was the largest exporter of drugs to Japan (accounting for 20.5% of Japan's total imports), followed by the US. Through proactive collaboration with overseas firms, universities and research institutions, Japan is building up drug pipelines and developing promising new drugs.
There is a growing demand for joint UK-Japan product development, outsourcing of R&D, clinical trials and regulatory cooperation. In view of the number of patents that are expiring for blockbuster drugs, and the growing pressure from generics, UK drug-makers are looking to license drugs for the treatment of cancer, cardiovascular disease, conditions affecting the central nervous system, as well as medical needs that, to date, have been unmet. They are also seeking opportunities to supply antibody drugs, biomarkers and innovative drug delivery systems, as well as regenerative and stratified medicines, while also offering investment and merger opportunities.
Healthcare and medical devices
Japan's national medical expenditure in fiscal 2008 reached the equivalent of £2,528bn, representing 9.9% of the country's gross national income and the world's second-largest medical expenditure. Japan's population is ageing rapidly, and while 21.5% of its population of 127mn is already over the age of 65, the ratio is expected to reach 30.5% by 2025 and 40.5% by 2055.
Because as the population ages the demand for healthcare increases, the government is keen to reduce medical expenditures by boosting the use of generic medications, promoting preventive healthcare, shortening hospital stays, and encouraging the computerisation of clinical data.
Already Japan is the world's second-largest market for medical devices, and in 2008 it was worth the equivalent of £17.1bn, 49.1% of which was supplied by overseas manufacturers, mostly located in the US. The UK was then in seventh place, but its sales to Japan have been increasing steadily.
UKTI sees many potential business opportunities for advanced and innovative products, especially in the areas of preventive healthcare, diagnostics, infection control, therapeutic treatments and pain control.
Industry advocacy
UKTI believes that Japan's device-lag and drug-lag regulatory structures and reimbursement systems are barriers that prevent consumers in Japan from gaining access to products approved in other countries. The trade policy section of the embassy is working with other EU countries and the European Business Council in Japan to reduce these barriers and other regulatory hurdles.
For more information, please email:
kaori.arai@fco.gov.uk