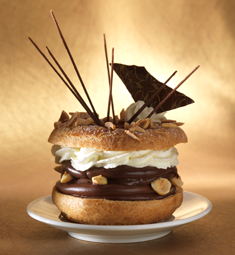 In January 2012, Custom Media vowed to showcase in BCCJ ACUMEN a diverse array of subjects, industries, people and things related to UK–Japan business, culture, sport, lifestyle and more over the following 12 months.
Front covers have featured more women than men, plus fashion, food, sport, music and transport. We received one letter of complaint (August) and too many compliments to publish. Apart from a good read, our pages (and sponsors) have generously given readers scores of books, event tickets, discounts, champagne, wine and glasses.
We've thoroughly enjoyed putting it all together for you and we always look forward to the next issue.
Here's my A to Z of the year's top ACUMEN stories:
Ambassador David Warren KCMG retires from the diplomatic service; Arsenal Ladies FC unbeaten on 11-day, three-match tour; awards for three British residents here (OBE, MBE, CBE)
British Business Awards' (BBA) record number of nominations; British Airways returns to Haneda airport and links with JAL; Brompton's biggest bike market
Chocolate with a twist from Fife and Osaka; cricket in Sano City, Tochigi Prefecture
David Cameron on first official bilateral visit to Japan by a British prime minister for nine years; defence pact signed by Tokyo and London
Events—diversity, Willie Walsh and wine
Fashion with Vivienne Westwood (shoes) and the Union Jack (everything); flowers at Chelsea and Nagasaki
GlaxoSmithKline K.K. launches joint venture for innovative vaccines; GREAT campaign opens in Shibuya
Harley-Davidson's Bucks man in Japan
Investment by foreign firms outside Tokyo
James Dyson continues his love affair with Japan with product launch
Kasumi Ishikawa, a teenage table tennis player, is one of the youngest competitors at the 2012 London Olympic and Paralympic Games
Lawyers from abroad mark 25 years in Japan
Major—Sir John—gonged at Imperial Palace and speaks at BCCJ event; madness of British beef ban; marmite and natto
Namamugi incident recorded at Yokohama museum; nuclear power new and old
Oxfam opens in Tokyo; Okinawa Brits love the seaside
Peterborough woman becomes Miyazaki priest
Queen Elizabeth II celebrates diamond jubilee
Refugees International Japan on Burma, internships, accountability and children; royal wedding; rowing from Tower Bridge to Hokkaido
Sebastian Coe's pre-Olympic visit; Scottish Highland Games in Chiba
Triumph motorbikes' niche market; television from UK debuts at Tokyo trade show
UK Trade & Investment market-entry success stories; U.K. Subs gig in Sendai with Japanese guitarist; Unilever wins gender diversity award and opens Ben & Jerry's in Tokyo
Vivienne Westwood shoes (1973–2012); Virgin Atlantic's afternoon tea at 30,000ft
Winners of the BBA—Sir David Warren, GlaxoSmithKline, Lush Japan Co., Ltd., Osamu Okamoto, Suzanne Price
X-rated Paralympian Maya Nakanishi outrages reader
Yayoi Kusuma's biggest-ever UK exhibition
Zero-emissions Leaf made in Sunderland by Nissan Motor Co., Ltd.
Finally, from everyone at BCCJ ACUMEN, we hope you enjoy a safe and pleasant holiday.