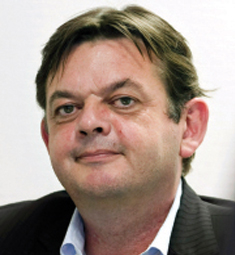 It takes guts, drive and focus to open a business at the best of times, let alone with the present economic mood. So it's a rare pleasure toencounter people with the necessary faith in a product or service, and to hear their inspiring story, but even more so when that product is British.
In a country that often seems to worship high-profile American brands, it's also refreshing to come across Anglophiles who prefer heritage and quality to fast fashion. But these days—perhaps partly because of my position at BCCJ ACUMEN—I seem to be having such pleasant encounters more often than ever.
Indeed, I'd never heard of Cabbages & Roses, the British clothes, homewear and fabric retailer, before they opened their first Tokyo store earlier this year. But that may be hardly surprising, considering journalists' traditional lack of taste in such matters.
Long-term Japan residents CW Nicol and Elizabeth Oliver are also continuing to quietly endear themselves to the local populace with their selfless work to save trees and animals, respectively, proving that age can bring wisdom to a very useful lifestyle. And Christopher W McDonald OBE scored another gong with his induction into the Japan Football Association Hall of Fame, for his service to the sport.
It's inspiring to see younger people here pursuing an alternative career, as when I heard recently of two Britons earning a healthy living by making tofu and training birds of prey, of all things. Another individual has such confidence in Japan as a serious tourist destination that he is marketing guided walking tours in rural spots where relatively few foreigners dare go.
Young Japanese are also getting into the spirit, as we announce the eco-entrepreneur winners of the E-idea Competition, initiated by Lloyds Register Quality Assurance Ltd. and the British Council.
And the creative spirit continues this month, driven by UK Trade & Investment, with two market visits from industries in which Britain excels. Tech City UK— an initiative launched by the prime minister to create a "Silicon Valley" in east London—is visiting Japan to attract innovative businesses, from start-ups to multinationals. In addition, the 8th annual British Music Mission, on 3–5 October, saw experts from the UK music industry seek opportunities for their artists and services here in the world's second-biggest music market.