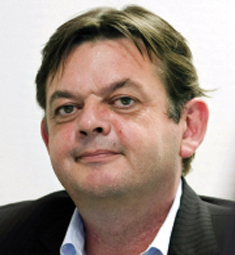 The design industry, mercifully, has prospered since British Leyland and butterfly collars helped make the memorable 1970s a decade of poor taste, with a few exceptions such as the MGB and hot pants.
Flicking through this issue, however, you might agree that British form is back. UK clothes, autos and consumer items decorate pages 12, 22, 33 and 38. Cars have come a long way since the Austin Allegro and wildcat strikes, with Britain since having found its global niche at the top end rather than the mass market, as our cover story relates. And we can thank the British weather for heritage icons such as Mackintosh— making raincoats since 1824—who are clearly still in demand, as we learn in our interview with the firm's present owner, Yuzo Yagi, recent recipient of an Honorary OBE for his long support of the British fashion industry.
The annual New Designers exhibition, meanwhile, is a prestigious showcase for not only promising British talent, but also youngsters from abroad who flock to London to learn the trade and step on to the global stage. Another example of a foreign-born artist making his name after moving to the UK is sculptor Anish Kapoor, who became a laureate of this year's 23rd Praemium Imperiale Awards.
The annual British Business Awards (BBA)—scheduled for 4 November— is another great showcase, with Dyson winning last year's trophy for innovation, partly for its eye-catching but pragmatic designs. Nominations for the 2011 BBA, by the way, are open and details are on the BCCJ website.
Finally, BCCJ ACUMEN adopted a new design recently, as Custom Media designer Cliff Cardona explains: "This issue's cover marks the final step of a three-month project. During this time, we considered what design aspects we should preserve and toyed around with those we felt needed improving. From typography and images to layout and content, every page was closely scrutinised and reconsidered". As ever, we welcome your feedback on BCCJ ACUMEN, so please let us know what you think of the magazine.
Sponsors wanted
The 29th Japan Scottish Highland games, to be held on 2 October, is offering benefits to sponsors who cover running costs, including travel and accommodation for judges. Please email: chieftain@st-andrews- society.com.