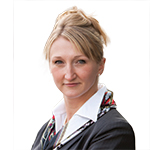 Voter turnout, number of candidates in annual elections
The results of our hotly contested 2014–2015 BCCJ executive committee (excom) elections were announced at the BCCJ annual general meeting (AGM) on the evening of 23 April.
Held at the Shangri-La Hotel, Tokyo, the meeting attracted a record number of attendees, and was opened by British Ambassador to Japan Tim Hitchens CMG LVO. The ambassador praised the strength of UK–Japan business relations, and acknowledged the valuable work done by BCCJ members in support of this partnership.
Outgoing BCCJ President Alison Jambert went on to present the chamber's annual report, and thanked members for their backing during the past year.
I could then announce the excom election results. From 9 April, we rolled out the most competitive elections in our 65-year history. Under our constitution, the excom is run by a minimum of 12 and a maximum of 15 people.
We had 25 qualified and approved candidates competing for 15 excom seats, and by the voting deadline of 6:30pm on 21 April, we had received 119 votes from BCCJ members.
I also revealed another "first" for the BCCJ: a tie for the 15th excom seat. Candidates 15 and 16 had received the same number of votes. Therefore, in line with the BCCJ constitution, we moved ahead with the election of 14 candidates.
The names of the 2014–15 BCCJ excom members are as follows:
David Bickle, Deloitte Touche Tohmatsu
Reiko Sakimura, Clifford Chance Law Office
Iain Ferguson, Lloyd's Japan Inc.
Graham Davis, Individual member
Haruno Yoshida, BT Japan Corporation
James Dodds, KPMG
Alison Jambert, Eat Creative K.K.
Jonty Brunner, British Airways
Yoko Kosugi, The Royal Bank of Scotland plc
Richard Thornley CBE, Individual member
Philip T Gibb OBE, Individual member
Simon Farrell, Custom Media K.K.
James Weeks, Kreab Gavin Anderson K.K.
Anna Pinsky, Individual member
David Bickle, of Deloitte Touche Tohmatsu, was elected chairperson of the excom and president of the BCCJ.
Sue Kinoshita, director of UK Trade & Investment at the British Embassy Tokyo, and Jeff Streeter, head of the British Council in Japan, will continue to represent their respective organisations as ex officio members of excom.
This year's excom elections, the first to be conducted online, via a secure voting platform, saw a record 38.3% voter turnout, and the AGM was the best-attended annual meeting on record.
Congratulations to the successful candidates, and thank you to everyone who participated in these record-breaking elections for the BCCJ!