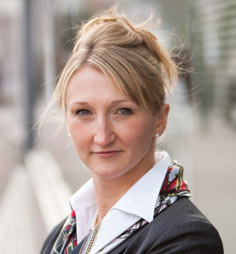 By the time this edition of BCCJ ACUMEN goes to print, we will have reached the nomination deadline for the 2011 British Business Awards (BBA), although tables and seats may be reserved by all guests until 24 October.
Considering the year we have had in Japan, it perhaps comes as no surprise that the category for which we received most nominations was Social Responsibility.
In the immediate aftermath of the tsunami and since, a number of BCCJ member firms and local NPOs have shown commitment to relief and recovery activities, not only by donating money and resources to Tohoku's stricken regions, but also by implementing social practices, programmes or policies that have generated outcomes with long-term benefits—or that have the potential for future development, growth and sustainability. Never has the age-old awards phrase "they are all winners" been so apt.
Building on this, a key component of the BBA is the charity auction for Tohoku, all proceeds from which will go towards business regeneration activities in tsunami-ravaged areas. We are delighted to have collected a number of exciting auction lots, including VIP tickets to the Tokyo Motor Show, an overnight trip to Kyoto, weekends test-driving the new Jaguar and Range Rover Evoque, and a one-night stay for two in the Shangri La's Premier Bay View Room.
Prizes specially commissioned for the BBA include an original piece of art from an Ishinomaki calligrapher and a football jersey signed by Homare Sawa, captain of Japan's winning Women's World Cup team. Should you or your firm wish to donate a prize to this special part of the BBA, please contact the secretariat.
As for our ongoing activities up north, on 19 September we returned from another mud-busting trip to Ishinomaki where our task was to clear debris from Nagahama beach. Since a number of NPOs, including Peaceboat, will be winding down their relief programmes starting in November, we encourage all members who are free and keen to assist, to sign up for a weekend of volunteering asap.
BCCJ members may recall that, in our 2 September Weekly Round Up— a regular summary of news, events and information—we mentioned the town of Utatsu, in Minami Sanriku. Survivors there are in the unenviable position of having lost most government officials and key institutions, and so are battling to survive independently.
In late September, we visited the small town and had the privilege of meeting Chiba-san, the lone fisherman who sailed his boat into the tsunami and survived, while most of his colleagues perished. Chiba is now leading a group of local business people to establish a marketplace initiative, which has the potential to kick-start the local economy and provide locals with a place to regularly gather and communicate. Thanks to BCCJ members and BBA winners Refugees International Japan and Whisk-e, the initiative has received funding that will secure site infrastructure, and the market is due to open in mid-October.
Finally, our www.wecarejapan.org aid portal, designed by KVH in response to the BCCJ Disaster Relief Forum, has received more than 16,000 hits, and most recently connected a request from fishermen in Izushima, near Onagawa, with the generators they required to resume their nightly catches.