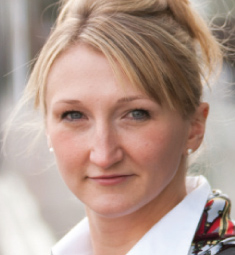 On 8 March 2012, the BCCJ will hold a special event to observe the first anniversary of the Great East Japan Earthquake. Supported by the British Embassy Tokyo, and held at the residence of Ambassador Sir David Warren, the event will celebrate UK–Japan solidarity on the road to recovery.
The function will be attended by representatives from the foreign and Japanese private, public and civil sectors, as well as locals from the Tohoku region.
Guests will be invited to review projects that have been funded by the BCCJ's Back to Business (B2B) Initiative—the mission of which is to support capacity-building activities that lead to self-sustainability, generate economic returns and generate outcomes with long-term benefits. Also highlighted will be a variety of relief and recovery contributions from the UK community at large.
More significantly, however, guests can hear directly from B2B Initiative recipients—survivors who have worked tirelessly to rebuild their businesses or communities and hear status updates from the region.
Since June 2011, the B2B Initiative has focused on supporting the regeneration of micro-economies, seeking to fill the gaps left by NPOs and large contractors. With Japan an important UK partner, it is vital that we maintain and build on solid links with Japanese people and communities, in whichever ways possible—particularly during challenging times.
Thanks to the generosity of BCCJ member firms, the B2B Initiative has helped hasten the return of social and economic activity in Tohoku since July. A local newspaper office, fish market and barber shop, for example, provide hubs for survivors to gather and discuss the future of their towns and cities; a farming cooperative gathers locals to grow vegetables for residents living in temporary housing complexes; and a play area allows parents and children some much-needed respite from their day-to-day challenges.
All proceeds from the Road to Recovery event, which will be featured in the Financial Times, will go to the B2B Initiative.
A silent auction will run throughout the evening, and lots include afternoon tea for four with Sir David and Lady Pamela Warren at the ambassador's residence, pieces of specially commissioned calligraphy by renowned Ishinomaki artist Chiba Sougen, and a luxury overnight stay at the Shangri-La hotel Tokyo.
The Road to Recovery event will allow the BCCJ a chance to say thank you to member firms and friends who have supported our charitable endeavours over the past, exceptional 12 months.
Special thanks go to 2011 British Business Awards sponsors, each of whom has played a vital role in funding B2B Initiative activities: Adidas; ANA InterContinental Tokyo; Berry Bros. & Rudd; British Airways; Conrad Tokyo; Custom Media K.K.; the Financial Times; Formula One; Freshfields Bruckhaus Deringer LLP; GlaxoSmithKline; Grand Hyatt Tokyo; the Hilton Tokyo; Jaguar Land Rover; KVH; the Mandarin Oriental, Tokyo; the Peninsula Tokyo; the Shangri-La hotel Tokyo; Unilever; and Walk Japan.
An extra special thanks goes to Unilever for its unwavering support of our civil society activities over the past year.
We are now seeking partnerships to support the 8 March "Special 51 Night: Road to Recovery".
More details: www.bccjapan.com